Holiday Drinking Chocolate Board
Posted by Theo Chocolate on Nov 2nd 2021
Make it the coziest night of the year!
Whether you are hosting a get-together or planning a holiday movie night in, a Holiday Drinking Chocolate Dessert Board is sure to enchant! Grab a couple of your favorite mugs, serving board and your favorite holiday chocolate flavors to build your own.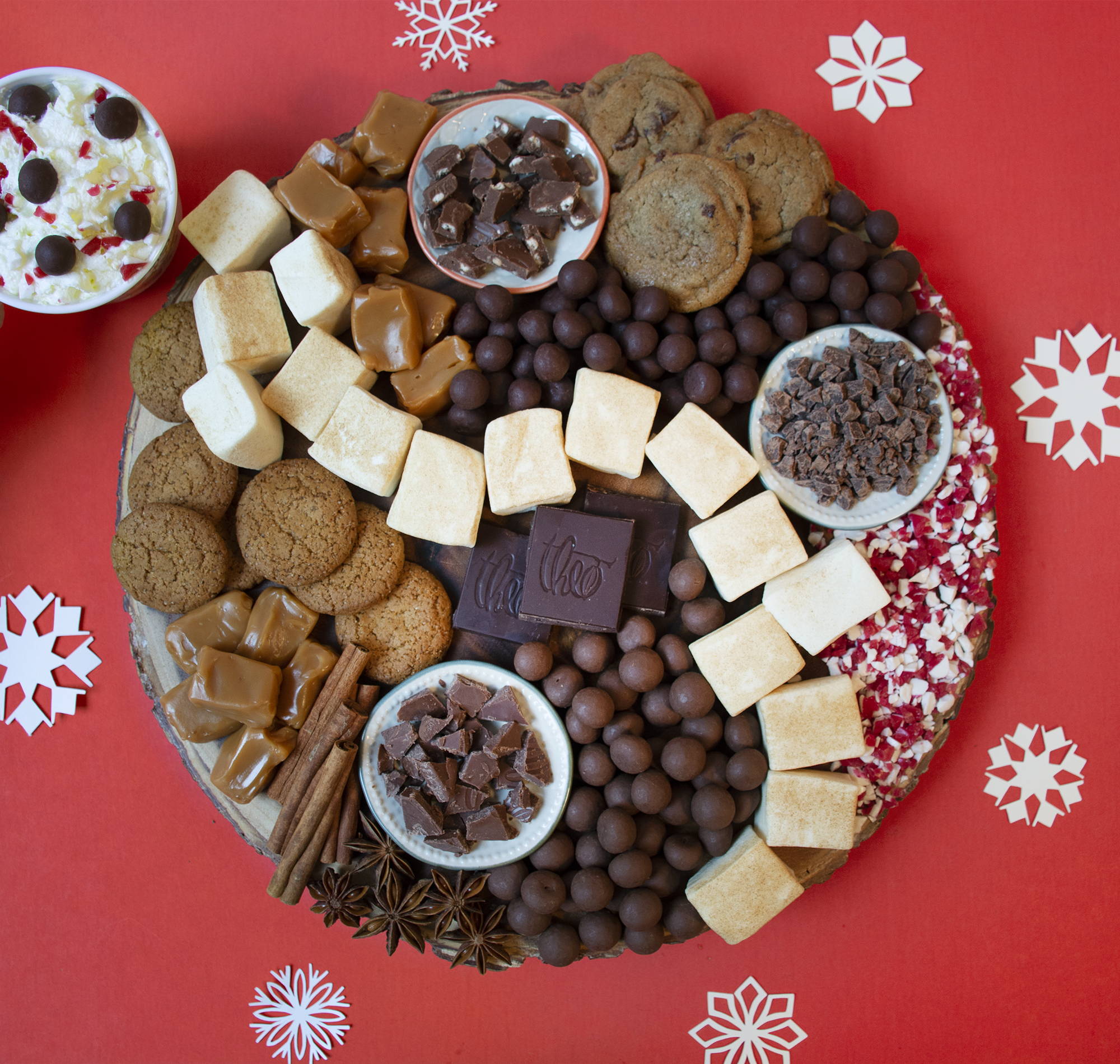 Ingredients & Flavor Inspiration:
Caramel Gingerbread Drinking Chocolate
Milk & Cookies Drinking Chocolate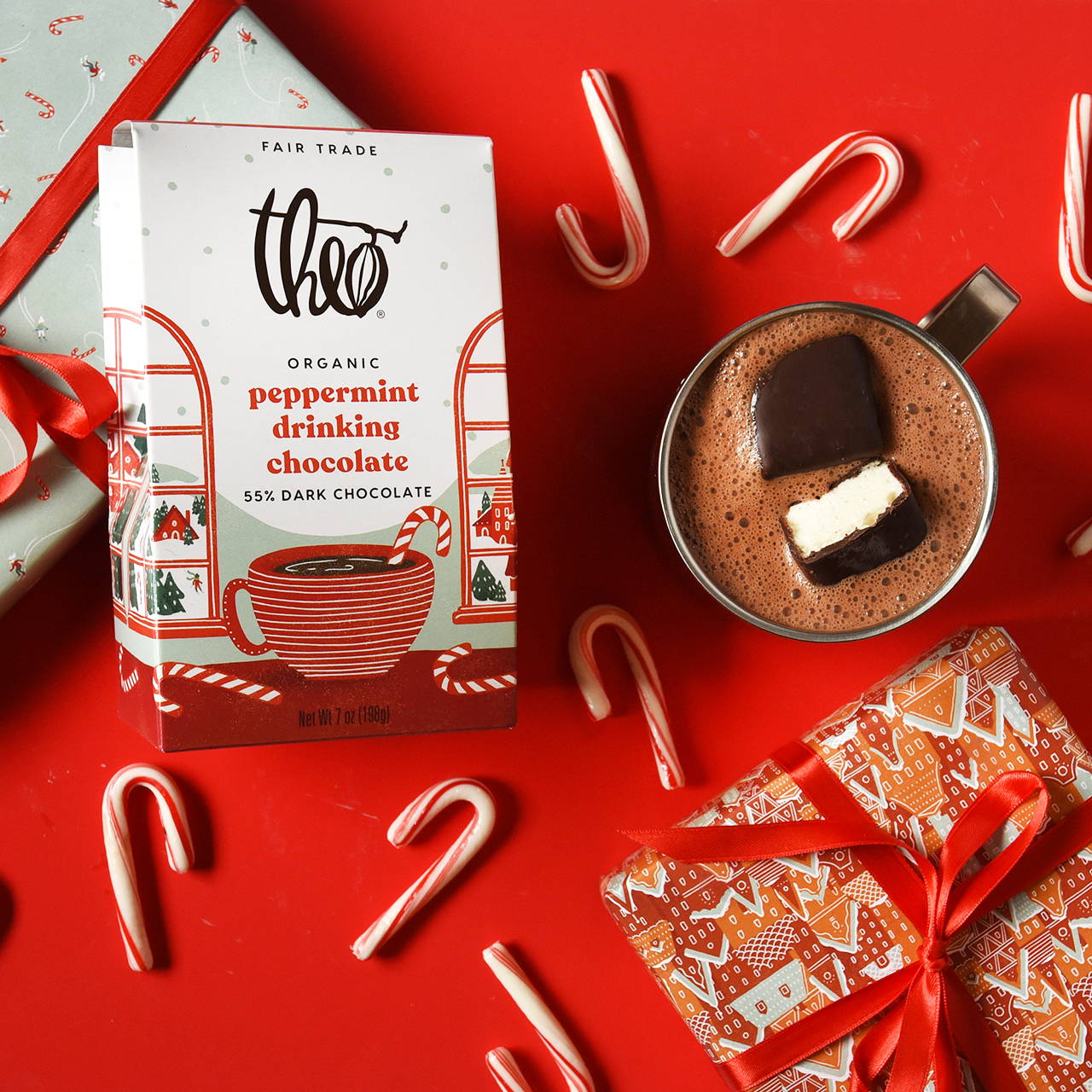 Peppermint Drinking Chocolate
4 oz milk or non-dairy alternative
1-2 marshmallows or vegan alternative
Whipped cream or vegan alternative
Crushed candy canes
Assembling Your Board
To start, set the larger ingredients on your serving board, like the marshmallows and the cookies.

Then separate out the chocolate flavors by stacking the chopped pieces on small ceramic plates and placing them on opposite sides of the board.

Then start adding the other smaller ingredients to fill in the gaps between the plates, marshmallows and cookies. It's okay to change your mind about where to place things because part of the fun is creating shapes with your ingredients.
Drinking Chocolate Instructions
The only requirement to assemble a Drinking Chocolate Board is to have fun!
Assemble your drinking chocolate board.

In a pot, heat 20oz of milk or non-dairy alternative until just steaming.

Add 3 tablespoons of the chocolate of your choice into a mug.

And then pour 4oz of steamed milk into the mug and stir until the chocolate completely melts. Add more liquid or drinking chocolate to achieve desired thickness.

Add flavor ingredients of your choice (example: caramel candies, cinnamon sticks)

Add toppings of your choice (example: marshmallows, whipped cream, cookie bites)