Posted by Theo Chocolate on Feb 1st 2021
We've always thought that Valentine's Day is a day to celebrate love of all kinds.
And this year, it's even more important! So we're sharing moments from the Theo team and all of you on social media this Valentine's Day, to inspire you to take care of the people you love, in big and little ways.
Looking for a little help?
We've created an at-home Theo-inspired Valentine, you can print out yourself to share with others (maybe even with a sweet treat!).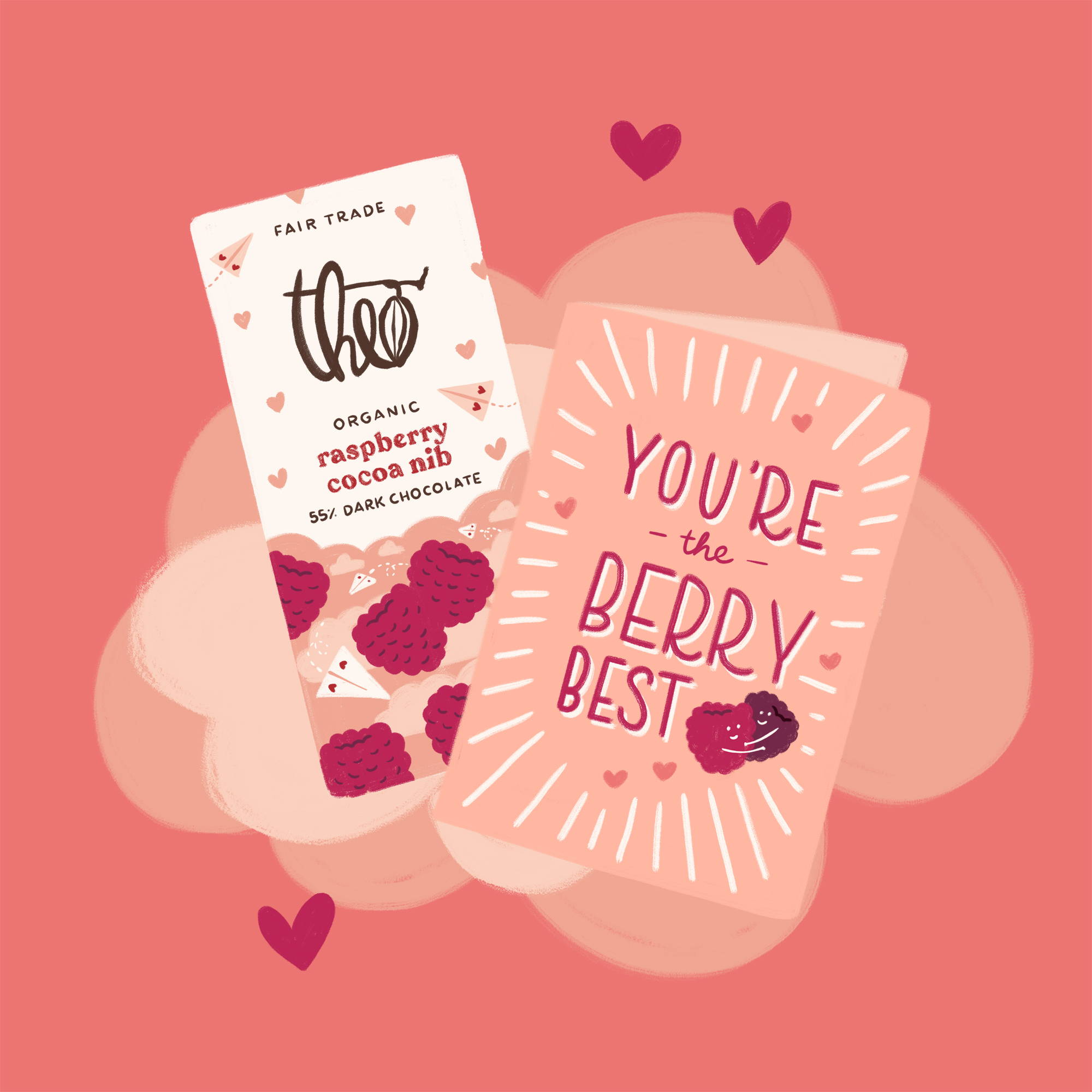 Delicious Recipes to Show Some Love
Prefer to bake up a delicious show of affection? Try these brand new recipes, perfect for Valentine's Day!