Weddings & Special Events
Let Theo be part of your special day with our custom offerings. Adding a personalized touch to one of our organic chocolate creations is sure to sweeten any occasion.
Explore our options below, or view our wedding brochure for more information.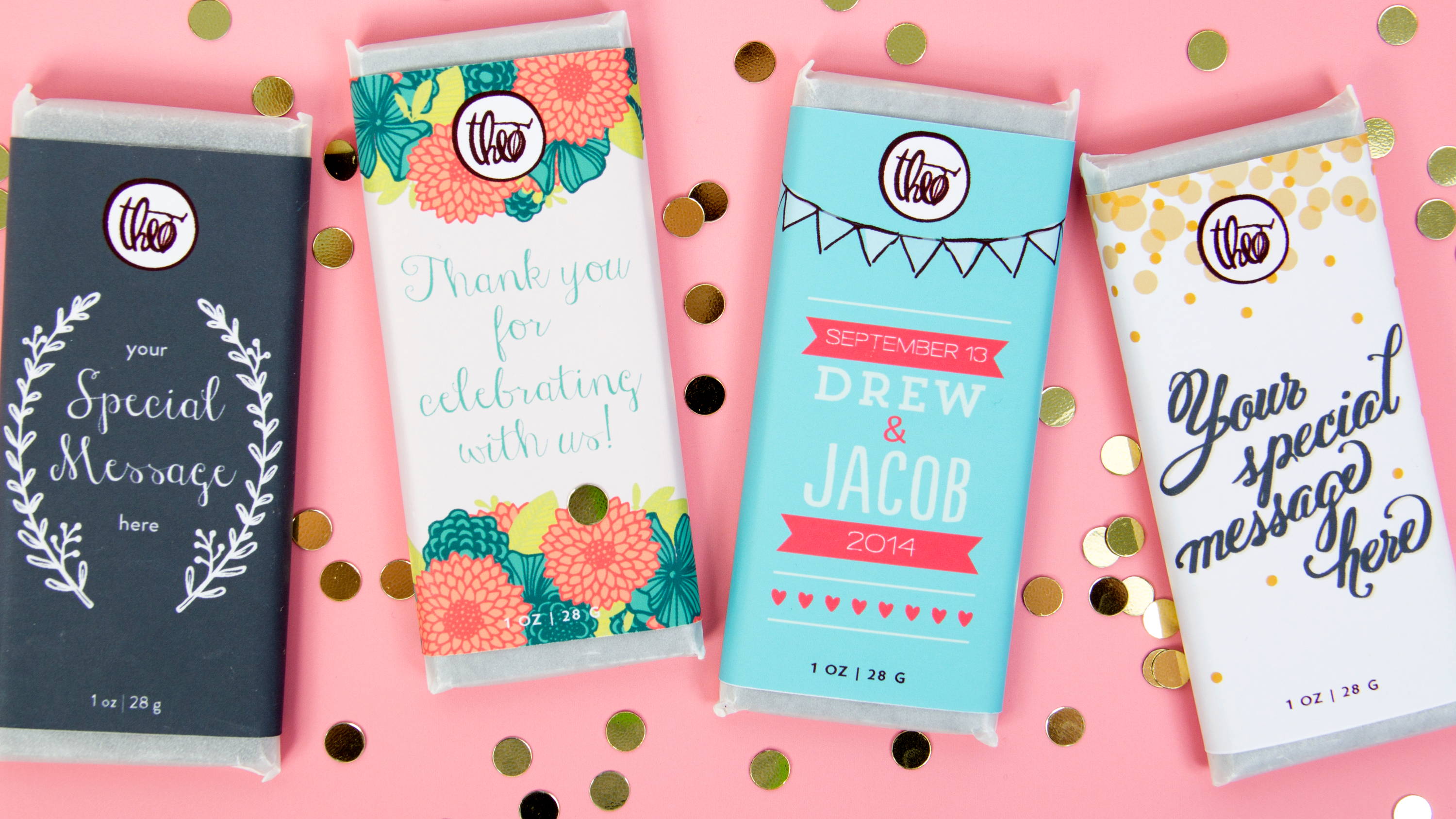 Celebrate your special day with your choice of a 1 oz. milk, dark or seasonal chocolate bar, wrapped in a customized label. Select from one of our four festive label templates, then make it your own with a personal message and colors of your choice!
$4.25 per bar, 100 bar minimum per flavor
4-week lead time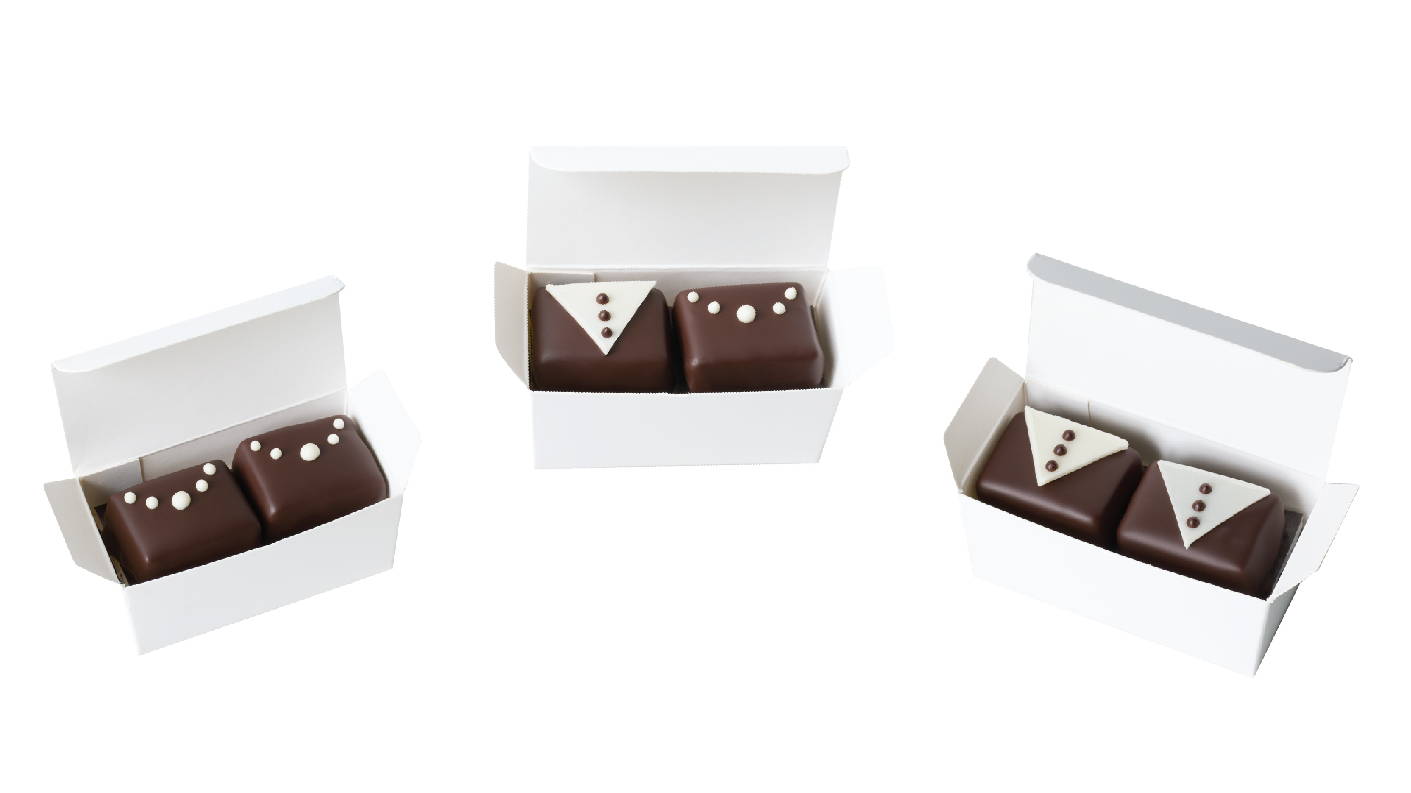 Dress up your confection favor boxes with an extra-special decoration. Add a combination of necklace or bow-tie decorations to any of our regularly offered confection flavors. Perfect for weddings!
2-piece box: $5.50, 4-piece box: $9.00
10-day lead time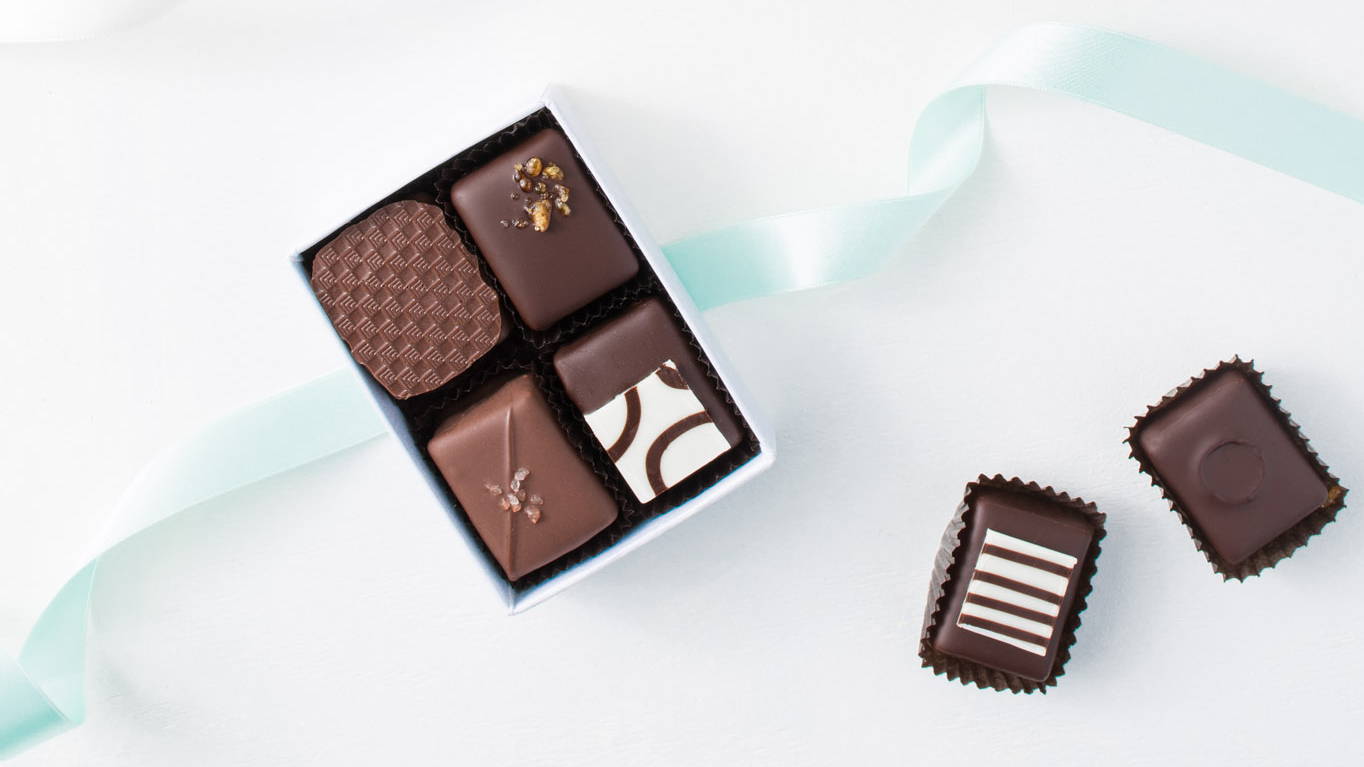 Send your guests home with a sweet treat they'll really enjoy. Mix and match from our extensive assortment of handmade confection flavors, packaged in a simple, elegant white box with your choice of 11 elegant, hand-dyed ribbon colors. Send us a hang-tag to include at no extra cost.
2-piece box: $5.50, 4-piece box: $9.00
10-day lead time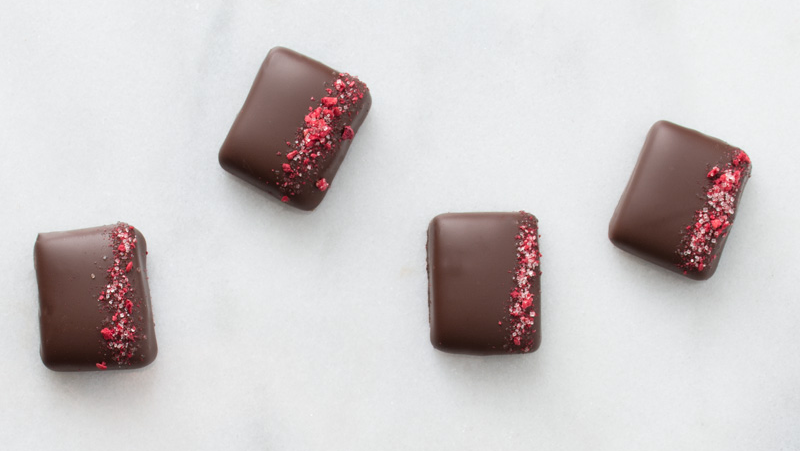 Add a touch of Theo to any event, whether it's as an additional dessert choice or table service. Purchased by the piece, they're a flexible option for events of any size.
$2.00 per piece
10-day lead time