Private Classes & Factory Experiences
Looking for the perfect activity for your coworkers, family, or friends? Book a private Virtual Chocolate Class with Theo and enjoy a new experience together.
Please note: Private Factory Experiences and in-person classes are currently unavailable, but we look forward to welcoming your group to the Factory again when it is safe to do so.
Looking for a way to connect with your friends, family or coworkers? A private virtual class with Theo is a great way to bring your group together, no matter where you are. A class for just your group makes the perfect birthday celebration, remote team bonding activity or just an excuse to enjoy plenty of delicious chocolate.
Each live, interactive class is taught by one of our Theo chocolate experts, bringing you a wealth of knowledge about Theo, making chocolate, and of course, enjoying it!
Learn more and request your private class date below!
ABOUT OUR PRIVATE VIRTUAL CLASSES
We'll send each of your guests a box filled with chocolate and treats. Then, everyone joins one of our chocolate hosts on a private Zoom call where we'll talk about where chocolate comes from, conduct a small chocolate-making demo, and lead everyone through a guided tasting of all the chocolate in their box before ending with a Q&A. The average class lasts 60 minutes.
What's included in each box?
Our Virtual Chocolate Tasting box includes 6 chocolate bars, a pack of Peanut Butter & Jelly Cups, and cocoa nibs. Due to large demand, we are unable to accommodate substitutions or additions to this menu.
Pricing is $40 per box, with an 18-box minimum, plus shipping. A deposit of $720 is required to confirm your booking.
No class is confirmed until payment is received, and while we cannot offer refunds once a class is paid for, we can reschedule the time and date if needed.
How many guests may attend?
A minimum of 18 guests (boxes) is required for a private class. The average class size is 20-40 guests, though we can adjust to larger groups as well. Guests are welcome to have a partner or roommate join them. There is no maximum number of participants!
For bookings with more than 100 guests, please reach out to factoryexperience@theochocolate.com.
How do guests receive their chocolate?
We will ship your guests their chocolate directly. All addresses are required two weeks before the class date, and additional address may not be added after that date. Chocolate usually arrives 2 days before class date. Please note: we are unable to ship outside the United States.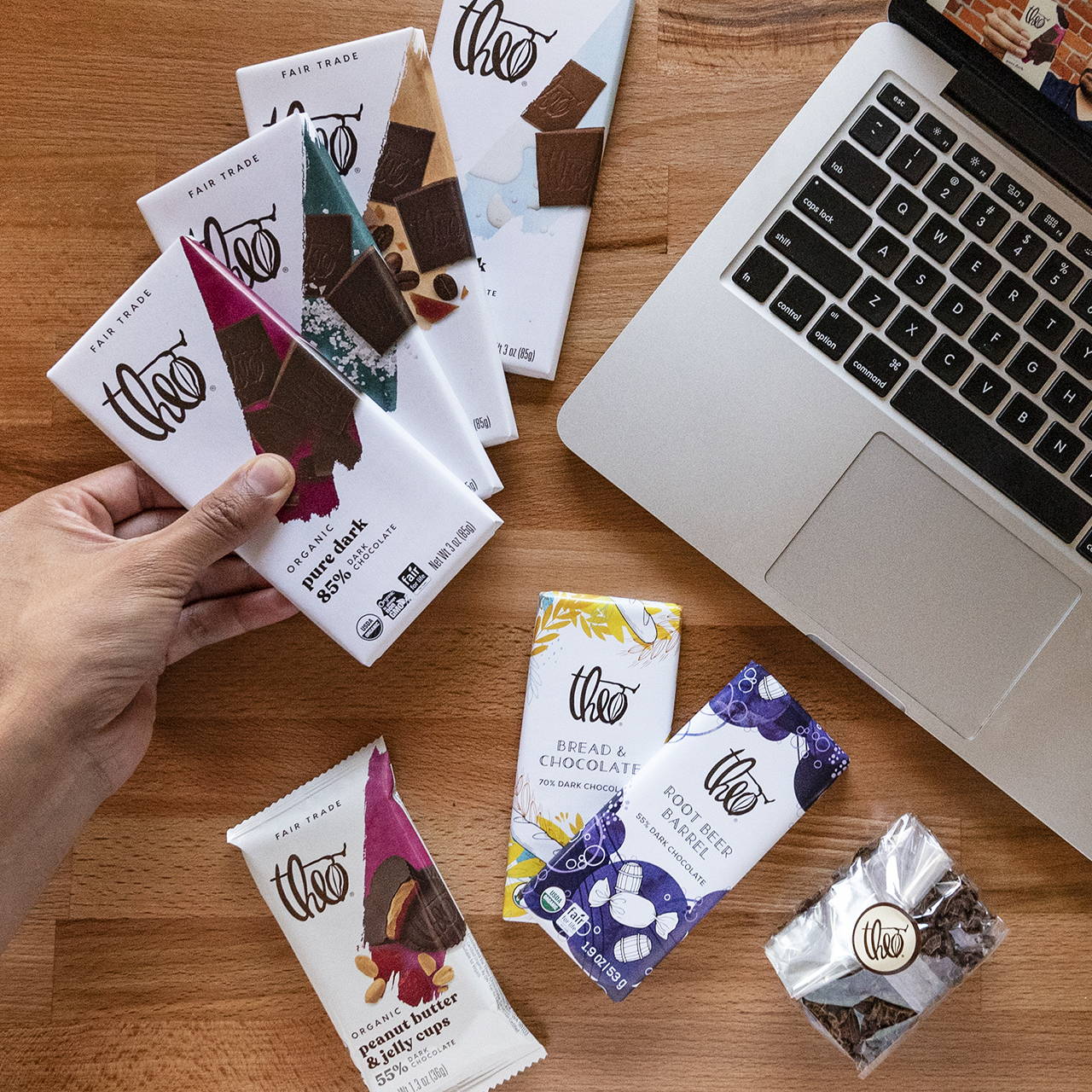 REQUEST YOUR PRIVATE CLASS
Private classes are available Monday - Friday, from Noon - 6pm Pacific Time or Saturday at 3pm Pacific Time.
Please note: by clicking "book" you are requesting to book the date and time. No class is confirmed until payment is received.
Due to the high volume of requests, our response time can take up to 2 business days. Our team will be in touch with next steps as soon as possible.
The dates below reflect our current availability. All times are listed in Pacific Time Zone. Click "Pick Date" to view additional open dates.
Questions? Let's talk!
Reach out to us directly via email to talk more about your group's needs.