The latest & greatest about our award-winning chocolate.
Featured Story:
Theo Chocolate Unveils Inspiring New Look

First Organic Bean-to-Bar Maker Brings Simplicity Back To The Chocolate Aisle
The chocolate maker is reestablishing its core purpose, and inviting people to see the big impact a small treat can have.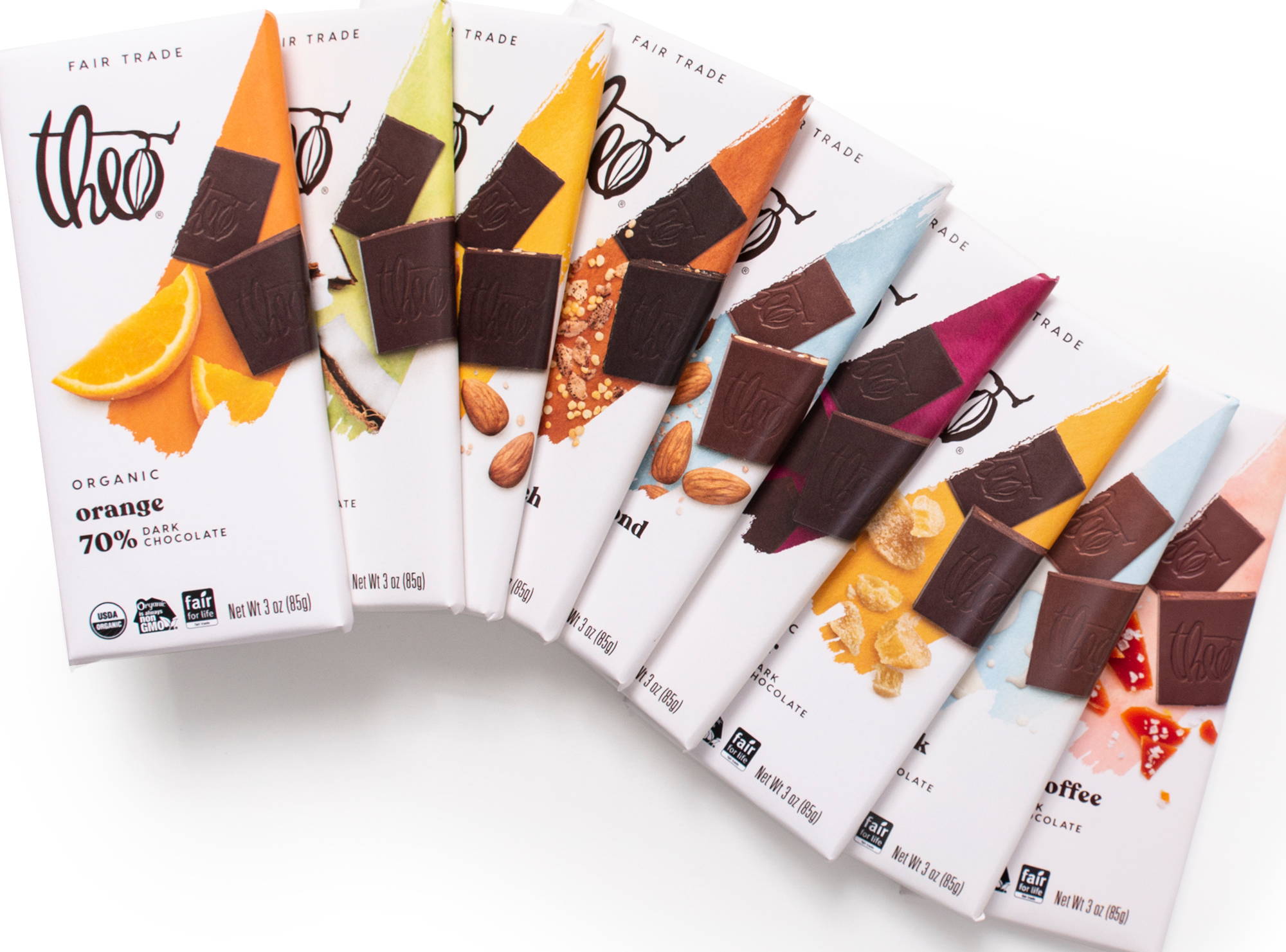 Statement on Forced Child Labor
Theo's founding principles are irreconcilable with forced child labor. Our Fair Trade, Fair for Life certification validates that there is no forced labor on the farms where we source cocoa.
Which Peanut Butter Cup is the Healthiest?

Consumer Reports looked at three updated versions of the classic confection to determine which is best for you.