We source organic and fair-trade ingredients whenever possible and prioritize purchasing from small holder farms. We partner fairly with cocoa and ingredient sourcing partners to pay them living incomes, with the goal of supporting thriving, resilient communities.
We believe fairness and well-being should be for all, not only for some.
So we pay more for certified fair trade and organic cocoa beans, to ensure farmers receive a living wage. Our goal is to show that cocoa can be purchased in a way that allows everyone to benefit.
It all starts with the beans.
We've built Theo around the belief that cocoa is more than an ingredient. Our cocoa beans and the lives they touch are at the heart of our business, and we believe the most sustainable cocoa is cocoa that is profitable for the farmers to grow.
For this reason, we work directly with farmers and Esco-Kivu in the Democratic Republic of the Congo to source amazing Organic & Fair Trade certified cocoa that benefits farmers and the environment.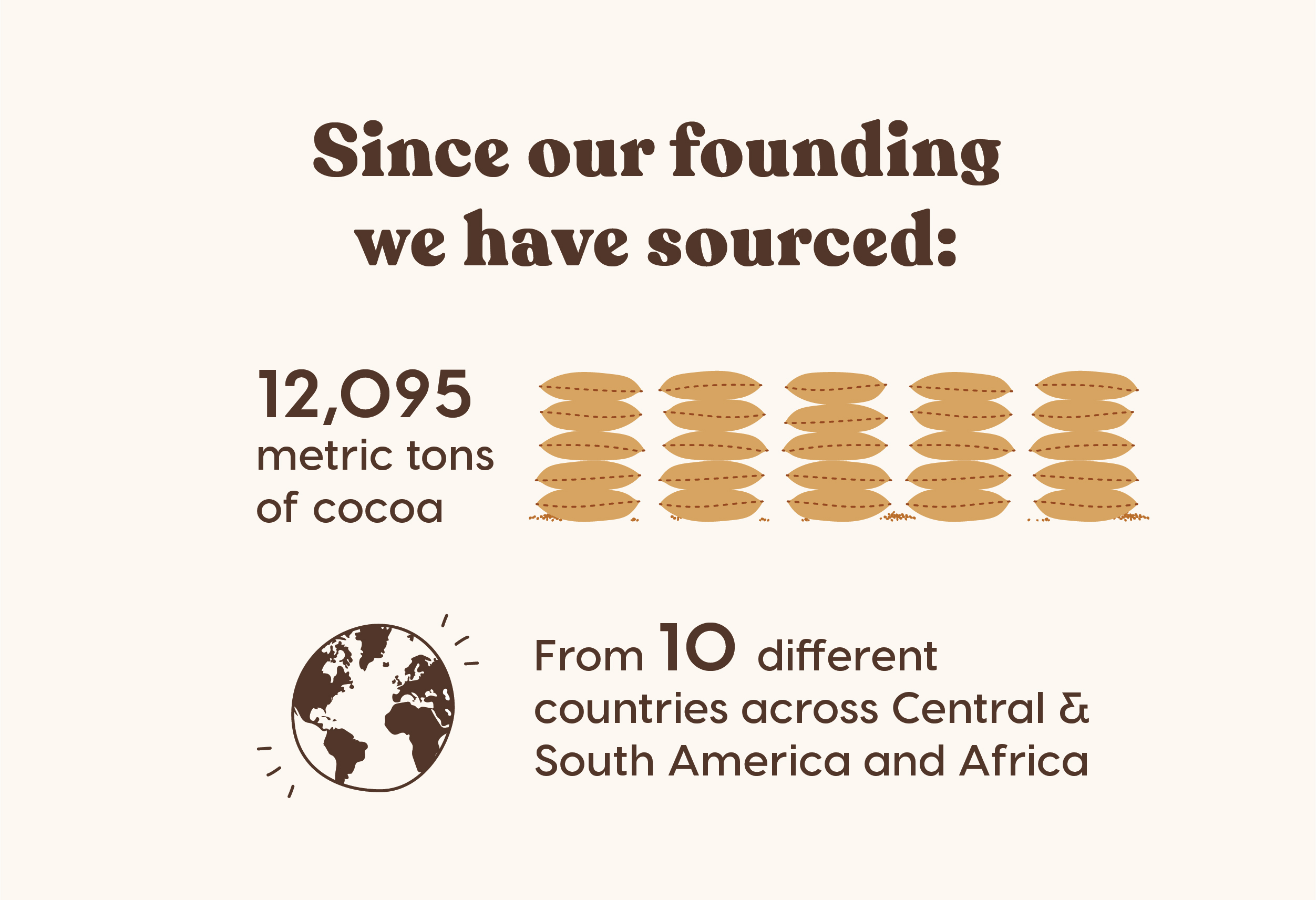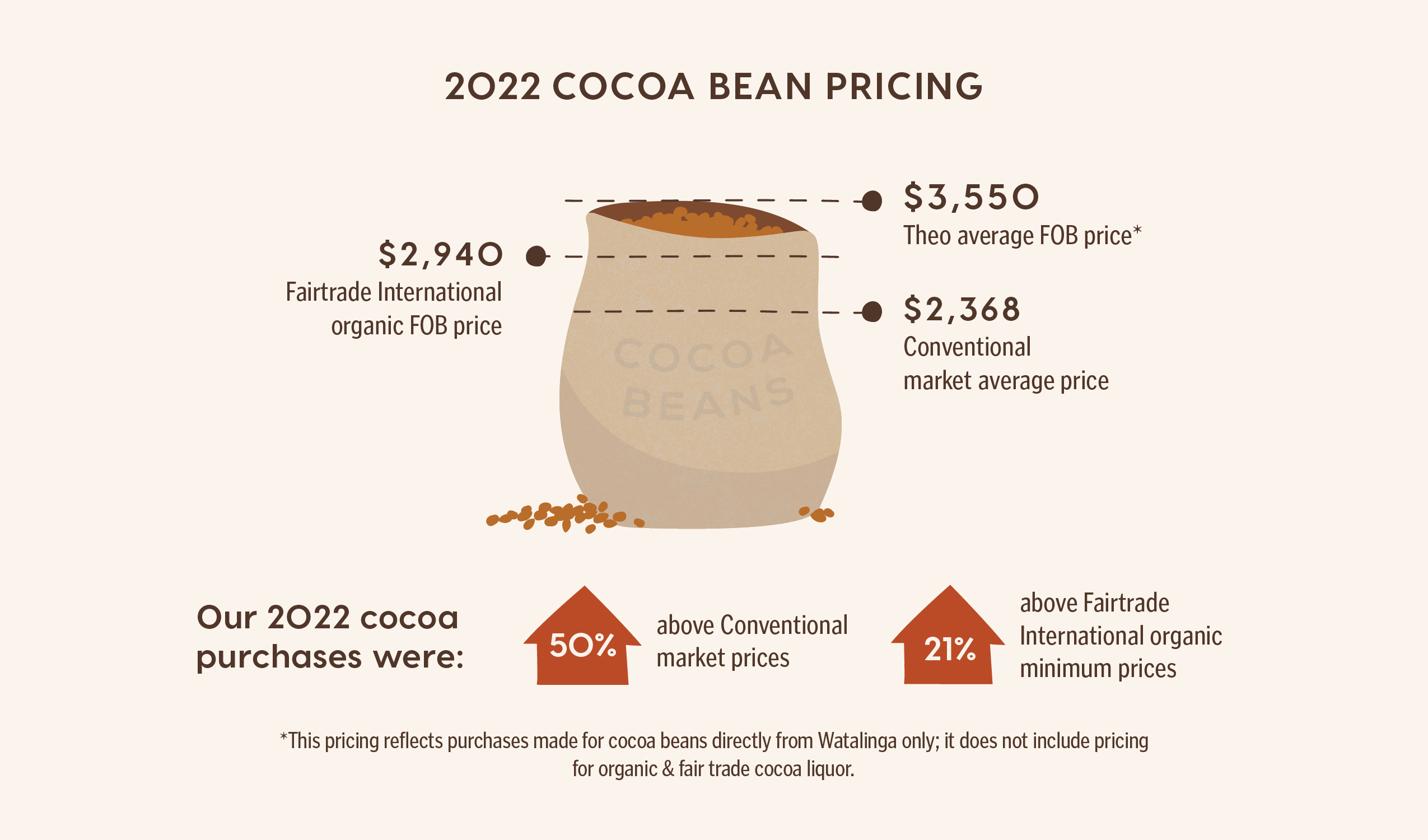 In 2022, all of the 275 metric tons of cocoa we purchased came from the community of Watalinga in the Eastern Democratic Republic of Congo.
Explore the Theo Impact Report to for more information on the impact of our business practices.
Minimal Ingredients, Award-Winning Flavor
If you've ever had a Theo treat, we hope you'll find that our love for creating delicious chocolate is evident in each bite. Using chocolate as a base, we are always experimenting to find delicious, unexpected flavors – as well as new takes on old classics.
Every product recipe is thoughtfully developed with minimal ingredients. We avoid soy or sunflower lecithin and instead choose cocoa butter to create a consistent texture. All ingredients are organic & kosher certified and always 100% soy free.
We're committed to using only high quality ingredients that meet the same high standards as our cocoa.
This map provides supplier information and locations for some of our primary non-cocoa ingredients.