Posted by Casey from The Mindful Hapa on Nov 4th 2020
You'll forget all about the pumpkin pie once you've tried a slice of this rich and sweet chocolate pumpkin cheesecake.
We love adding our Turmeric Spice 70% Dark Chocolate bar in our baked goods, especially during these cooler days This vegan and grain-free recipe from Casey at The Mindful Hapa has all your favorite flavors of fall: pumpkin, turmeric, cashews, maple syrup and cinnamon.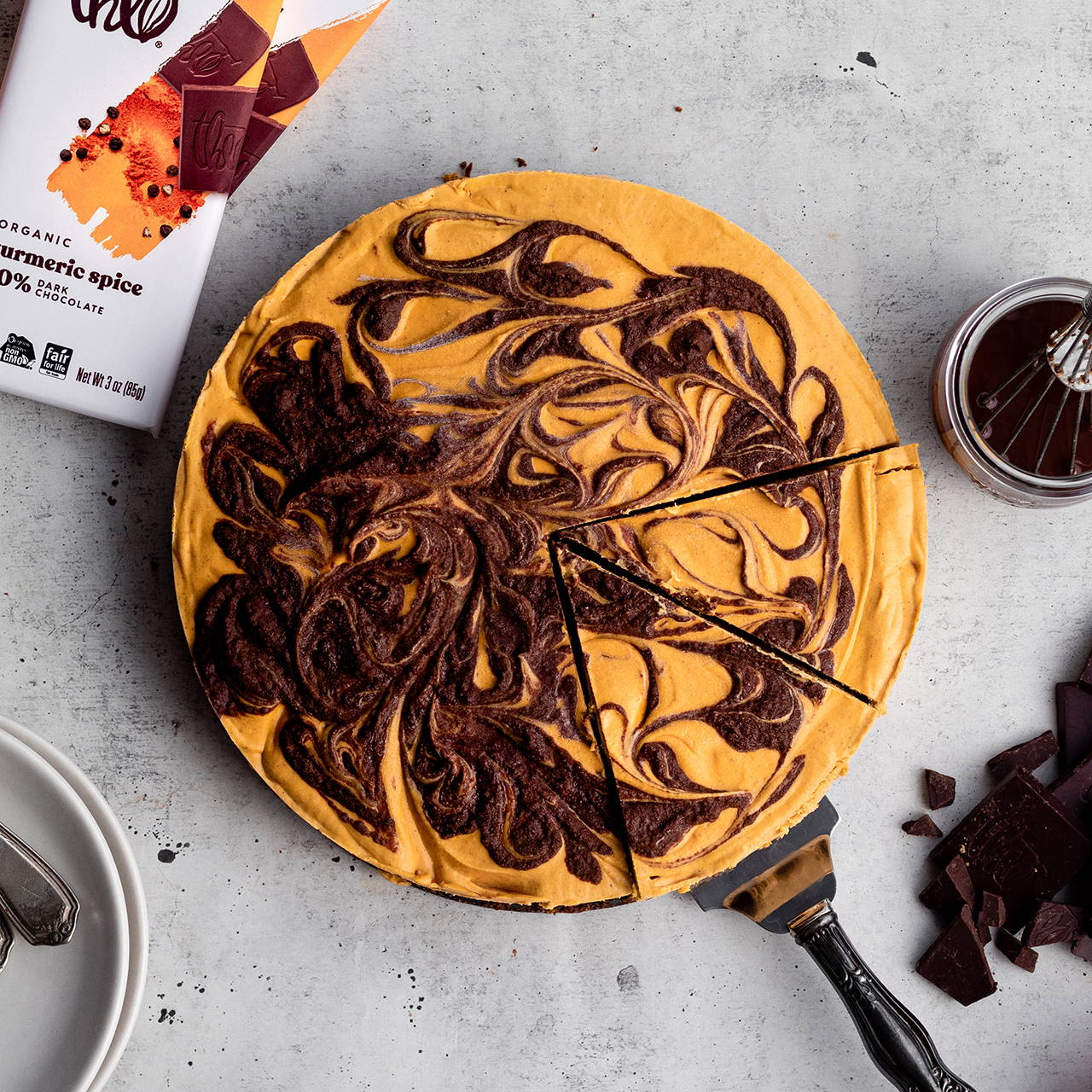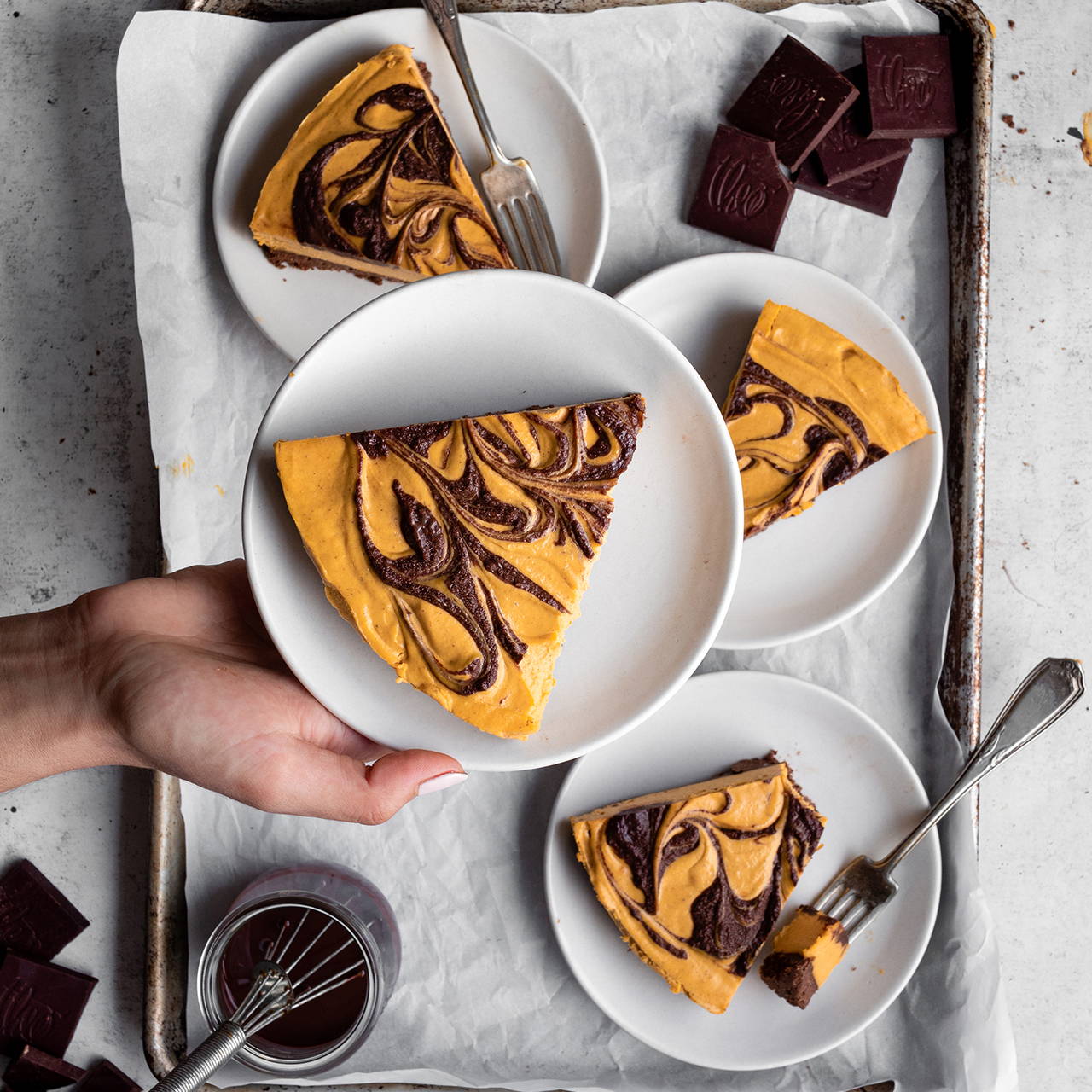 For the crust:
3/4 cup cassava flour⠀
1/2 cup raw cashews⠀
1/2 cup coconut flakes⠀
3 tbsp coconut sugar⠀
3 tbsp unsweetened cocoa powder⠀
3 tbsp cashew butter⠀
3 tbsp coconut oil ⠀
1 tsp vanilla extract
For the filling:
2 cups soaked cashews (soaked overnight, or cover with water and bring to a boil, simmer for 20 minutes) ⠀
1 cup pumpkin puree⠀
1/2 cup coconut cream⠀
1/2 cup maple syrup⠀
1/3 cup lemon juice ⠀
1/4 cup coconut oil ⠀
1 tbsp nutritional yeast⠀
1 tbsp coconut sugar⠀
1 tsp vanilla extract⠀
1 tsp cinnamon
Instructions:
Preheat oven to 350F and spray a 10" springform pan with coconut oil.
Make your crust - combine cassava flour, cashews, coconut flakes, coconut sugar, and cocoa powder in a food processor and blend for ~30 seconds, or until you reach a powder-like consistency.
Add cashew butter, coconut oil, and vanilla extract. Blend for ~1 minute, or until the dough starts to form into a ball and mixture sticks together easily between your fingers.
Press dough into the springform pan and spread in an even layer. Bake at 350F for 15-18 and let cool completely.
Start on your filling - add all ingredients to a Vitamix or high-powered blender. Blend on medium-high for 2-3 minutes, or until a smooth consistency is reached (there should be no visible pieces of cashew). Set aside 2 tbsp of filling for the chocolate swirl.
Once the crust has cooled, top with filling.
For the chocolate swirl, melt 1/2 bar Turmeric Spice with coconut oil in 30-second increments in the microwave. Once melted, stir in 2 tbsp of cheesecake filling.
Add chocolate in dollops on top of the filling, using a toothpick or knife to create swirls.
Move cheesecake to the freezer to harden completely, at least 3 hours or overnight.
Store in an airtight container in the fridge. Best served cold from the fridge. Enjoy!