Theo Holiday Gift Guide
Posted by Theo Chocolate on Dec 4th 2017
Our 2017 Holiday Gift Guide is here!
Take a peek at our curated collections to find the perfect gift for any chocolate lover on your list.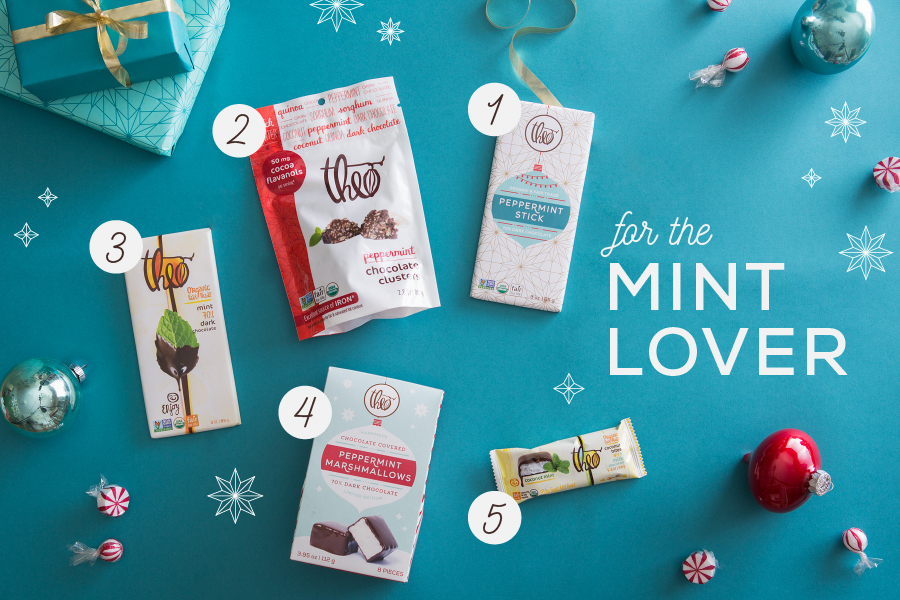 Cool and crunchy, smooth and sweet – all of these minty treats are sure to please.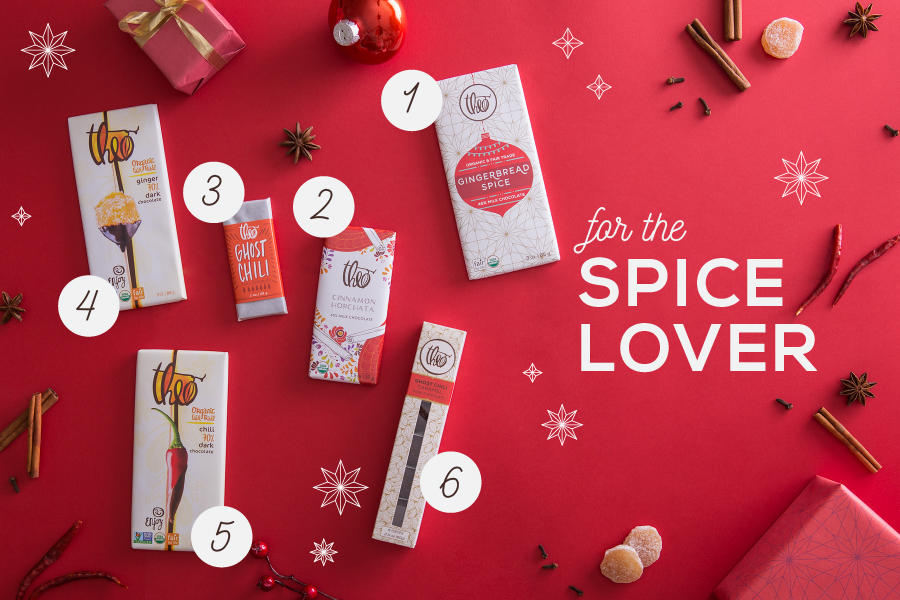 From just a dash of cinnamon to the hottest chili in the world, this warming collection is the way to any spice lover's heart.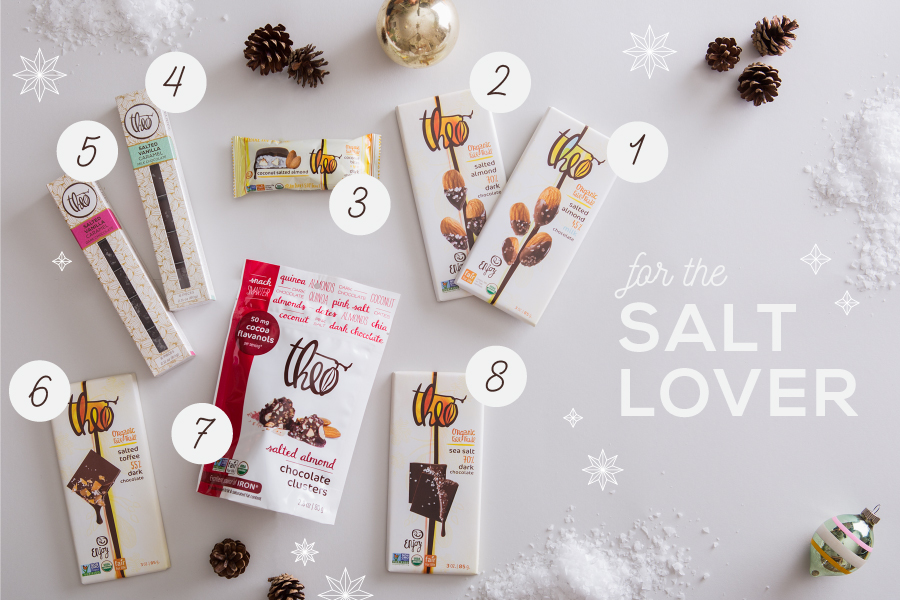 Any treat from this popular collection is worth its salt. From caramels to almonds, salt lovers will rejoice!
We're nutty about this collection! Try our take on the peanut butter classics or fall in love with new salty sweet favorites.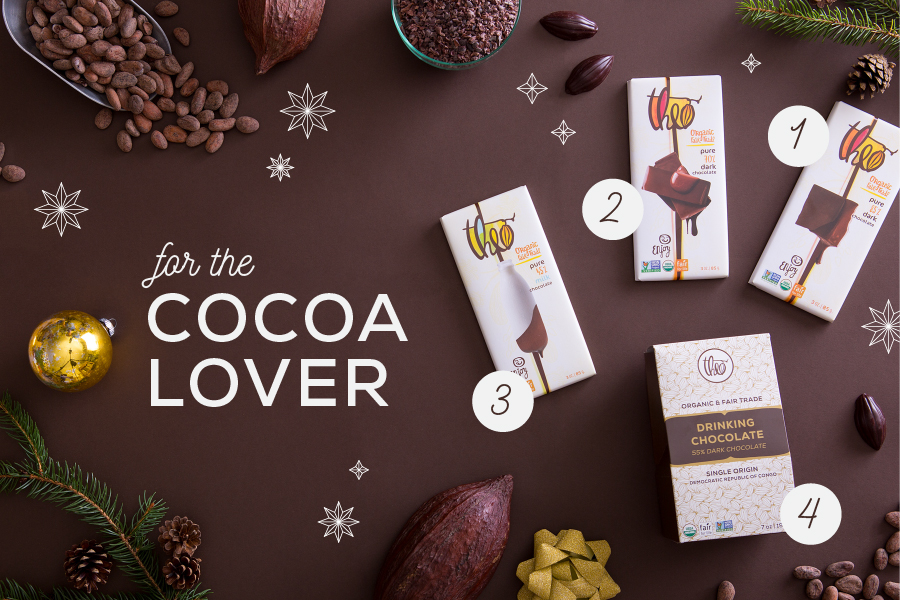 For the cocoa connoisseur, this collection hits every note. The pure cocoa flavors shine in every delicious bite.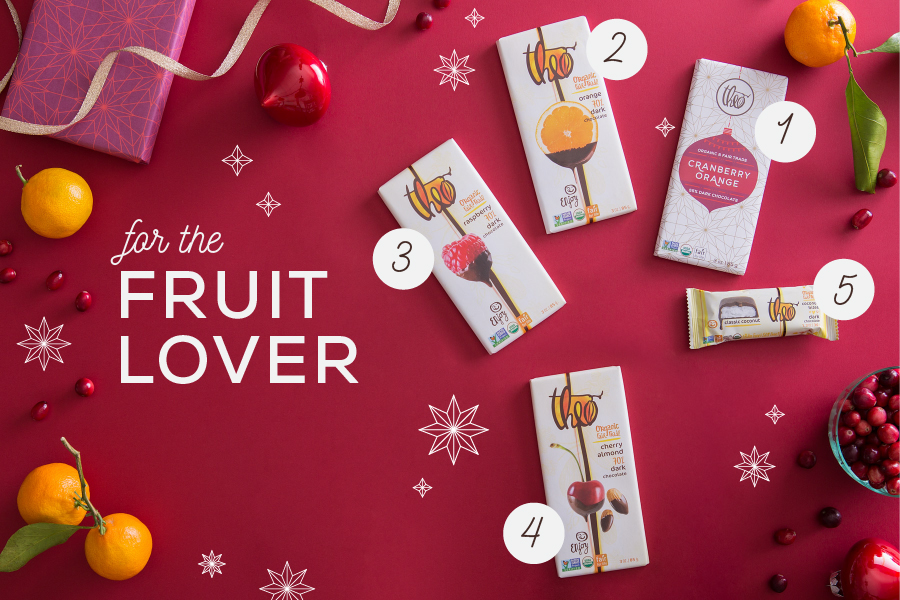 This bright collection is our take on the traditional fruit basket. Fruit lovers will be in heaven with any of these tart and sweet goodies.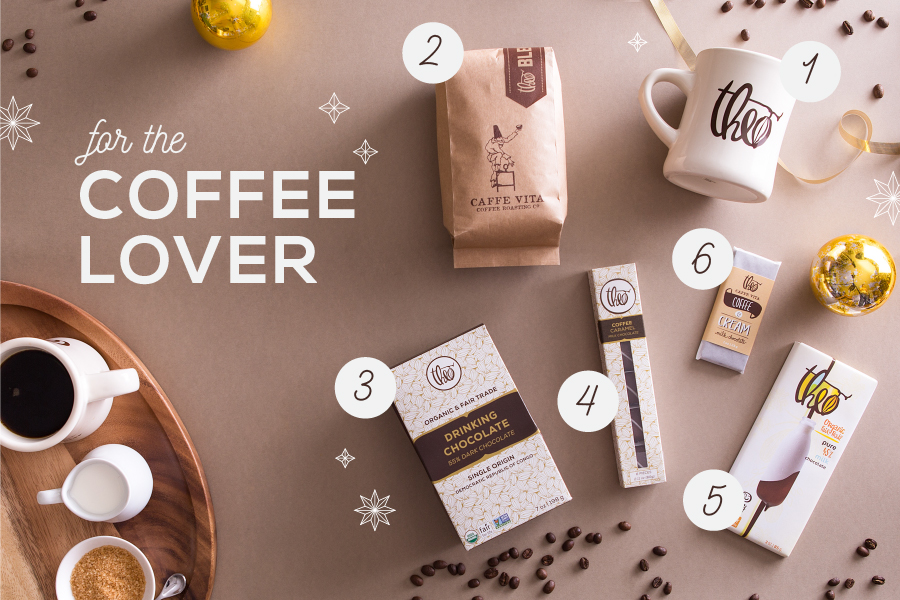 This caffeine inspired collection is sure to jibe with any coffee lover.
Theo Mug – Seattle retail store exclusive

Theo Blend Café Vita – Seattle retail store exclusive