Supplier Profile: Mountain Rose Herbs
Posted by Theo Chocolate on Aug 16th 2017
Theo Chocolate is founded on the idea that chocolate should be made in a way that is both ethical and sustainable.
This principle drives all of the decision making across our company and leads us to look for sourcing partners who operate the same way as us. It's one of the reasons we are so proud to partner with companies like Mountain Rose Herbs who offer organic and fair-trade ingredients. Theo has sourced our nutmeg and cassia powder from Mountain Rose Herbs since we first began making chocolate.
Mountain Rose Herbs was founded in 1987 and has worked diligently to source the highest quality products and support the farmers in their supply chain. Like Theo, Mountain Rose Herbs puts people and planet before profit. Mountain Rose Herbs exemplifies their commitments across their company through robust employee programs, packaging made from post-consumer waste, energy efficiency and watershed conservation.
Mountain Rose Herbs shares Theo's commitment to Fair Trade Fair for Life and has worked with IMO Fair for Life since 2013. In India, Mountain Rose Herbs helped more than 60 farms become Fair for Life certified, lending to financial stability and transparency for farm workers. Mountain Rose Herbs' work ensured:
Women farmers in India who participate in the program receive equal pay to their male counterparts;
Healthy and safe working conditions on every farm site including clean drinking water and employee benefits similar to what we experience in the U.S.;
Herb farmers practice organic and sustainable farming methods;
Farming communities experience meaningful improvements to their quality of life.
Mountain Rose Herbs further supported this program through donating organic plant starts for new test crops, funding necessary farmer trainings, providing compost bins for farmers who had not previously composted. In addition, with the Fair for Life premium, Mountain Rose Herbs rebuilt multiple farmers' homes, outfitted an orphanage with school uniforms and books, repaired a dangerous footbridge, renovated a school kitchen, and more. Mountain Rose Herb's Executive Director of Operations, Jennifer Gerrity, visits the Fair for Life farms in southern India that produce the nutmeg powder and cassia powder that find their way into our chocolate products. Gerrity says, "Our goal is to promote equality and prosperity along the herbal supply chain, from the farmer to the consumer."
Along with their Fair for Life program, Mountain Rose Herbs is a Platinum Zero Waste Certified Facility (the first — and still only — certified zero waste business in Oregon!). They have a 100-panel solar array and offset their remaining carbon emissions with Carbonfund.org. We are so proud to be able to work with Mountain Rose Herbs and encourage you to sit back with a chocolate bar and a cup of your favorite tea and learn more about Mountain Rose Herbs' sustainability initiatives
---
Featured Product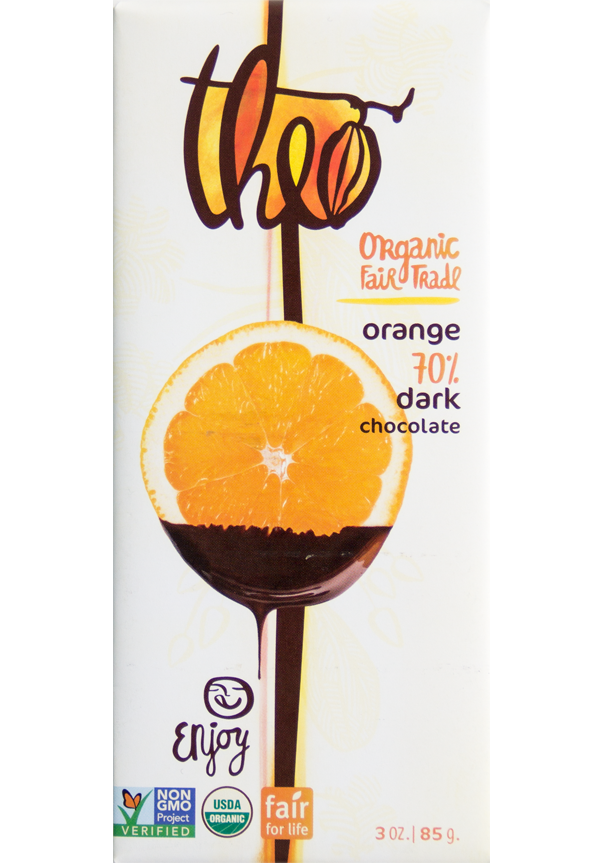 Orange
70% Dark Chocolate
---