Peanut Butter & Jelly Cup Cookies
Posted by Casey from The Mindful Hapa on May 5th 2021
Since we just launched our delicious Cookie Bites, we have been celebrating all things cookies lately.
In honor of this, we asked Casey from The Mindful Hapa to take our Peanut Butter & Jelly Cups and put a cookie spin on them.
"The peanut butter cookie is soft yet chewy with oats and has freeze dried raspberries + chopped PB&J Cups stuffed throughout. Each bite is bursting with flavor as the tart raspberry and rich peanut butter balance the sweetness of the cookies. And not to mention the chopped PB&J Cups… they take these cookies over the top!" -Casey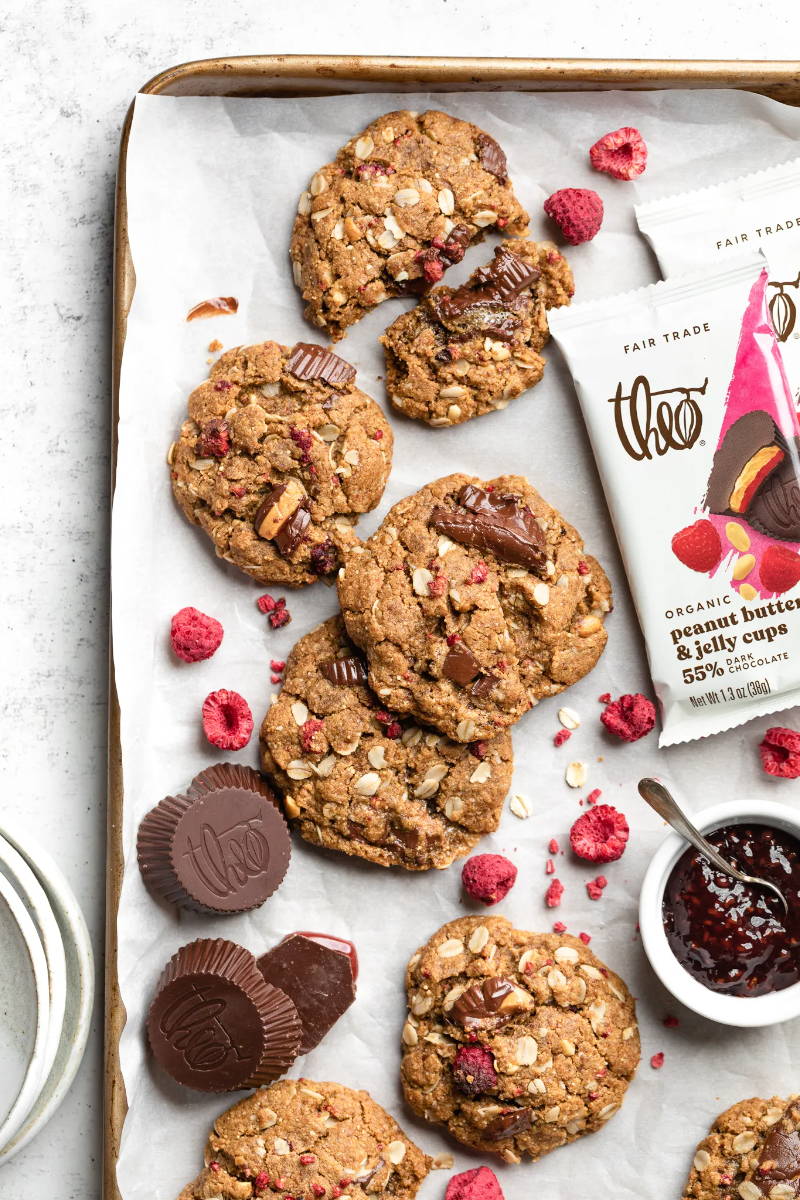 Ingredients:
1 cup creamy natural peanut butter
1 cup coconut sugar
1 tbsp coconut oil
1 egg
1 tsp vanilla extract
¼ cup rolled oats
1 tsp baking soda
⅓ cup freeze dried raspberries, crumbled
4 Peanut Butter & Jelly Cups, chopped into x6 pieces per cup
Pinch of salt
Instructions (makes 12 cookies):
Preheat the oven to 350F and line a baking sheet with parchment paper.
Using a hand blender, blend together peanut butter, coconut sugar, and coconut oil.
Add eggs + vanilla extract and blend again until crumbly.
Stir in the remaining dry ingredients - rolled oats, baking soda, salt, and chopped PB&J cup pieces.
Form into 11-12 balls and slightly press down so they are flat.
Bake in the oven for 11-13 minutes (mine took 12 minutes) or until bottoms of cookies have started to brown.