Posted by Casey from The Mindful Hapa on Apr 16th 2020
Calling all PB&J lovers! These Peanut Butter & Jelly Crumble bars ooze yumminess and are our new go-to treat.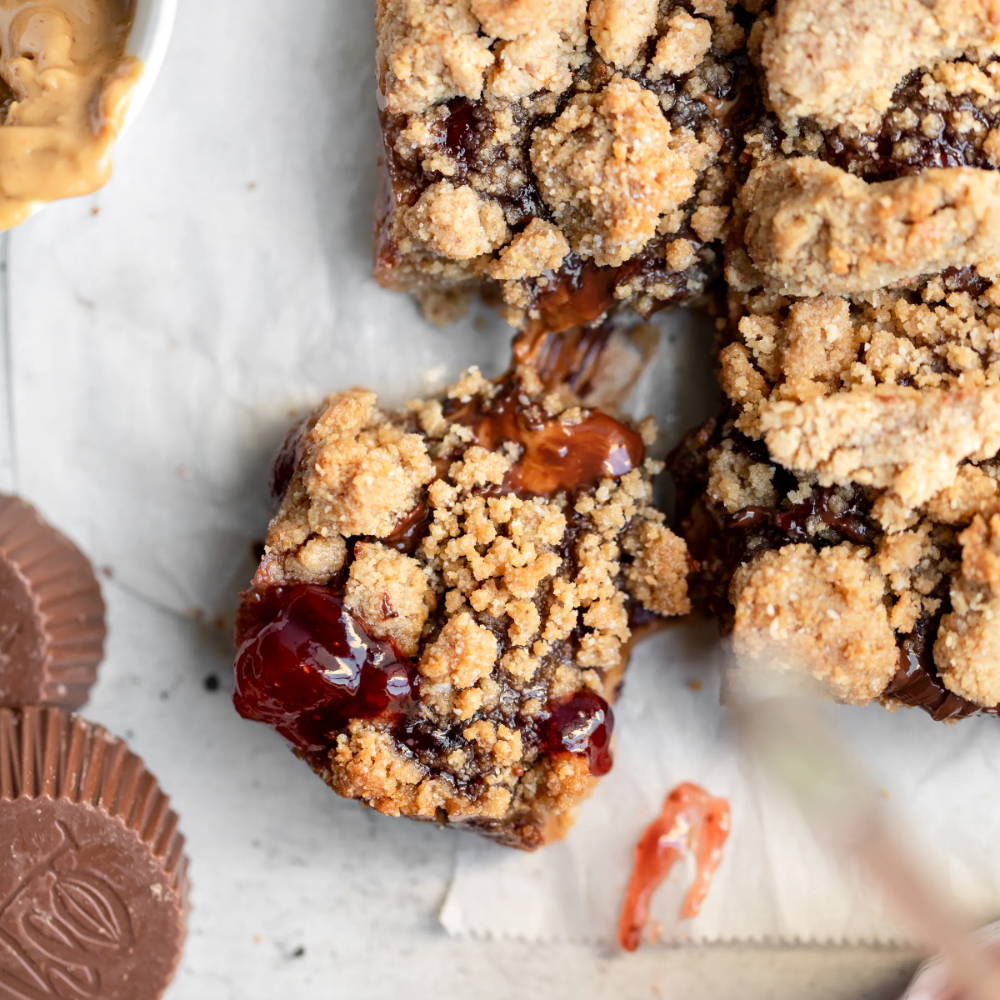 Casey, the creative behind The Mindful Hapa, created this recipe with to celebrate the launch of our new Peanut Butter & Jelly Cups this year. These bars are vegan, grain free, and take just 30 minutes to make!
Recipe makes about 16 bars
Ingredients:
1/3 Cup Salted Creamy Peanut Butter (add a pinch of salt if using unsalted)
1/3 Cup Maple Syrup
2/3 Cup Coconut Oil
1/3 Cup Coconut Sugar
2 tsp Vanilla Extract
1 2/3 Cup Almond Flour
1/3 Cup Coconut Flour
Your choice of jam
16 each of Peanut Butter & Jelly Cups (8 packs)
Instructions:
Preheat oven to 350 degrees.
Heat peanut butter, maple syrup, coconut oil, coconut sugar, vanilla in a medium saucepan. Stir mixture on med-low until well blended and begins to simmer.
Remove from heat. Mix in almond flour and coconut flour.
Spread and press ⅔ of mixture into an even layer on the bottom of a parchment lined 8" x 8" baking pan.
Spread a layer of jam over the top and layer 16 cups on top of the jam. Spread another layer of jam over the top of the 16 cups.
Crumble remaining dough evenly over the top. Bake for 20 minutes, until crumble begins to brown.