Oven-Baked S'mores
Posted by The Theo Chocolate Team on Jul 18th 2021
Just because you don't have a firepit, doesn't mean you can't enjoy your favorite summer treat anytime of the year.
Oven-baked s'mores are the easiest and fastest way to make a bunch of s'mores all at once. We also love to let everyone personalize their s'mores by letting them pick the chocolate flavor of their choice. We have listed some of our favorite s'more flavors below!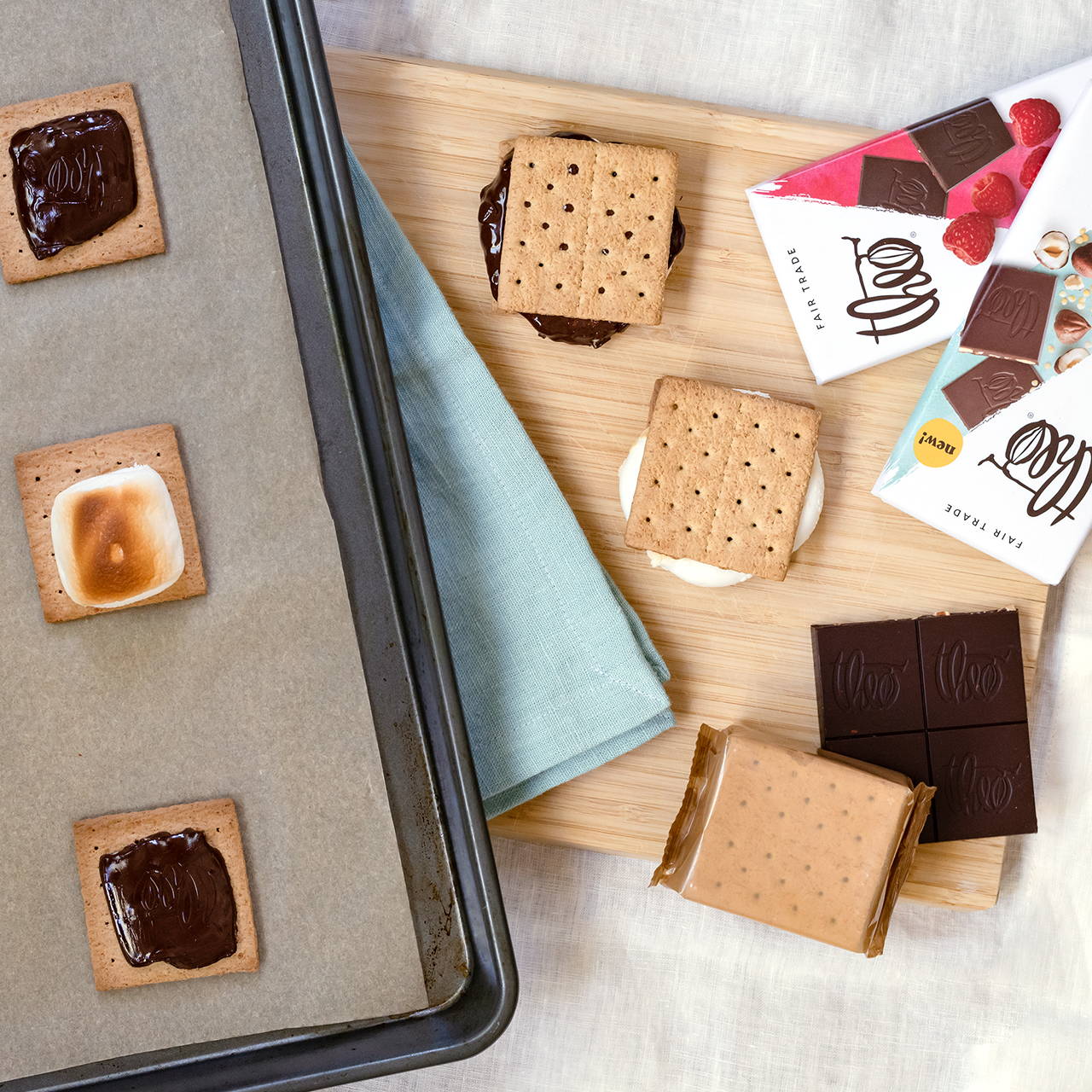 Ingredients:
Graham Crackers
Marshmallows
Our favorite s'more chocolate options:
Instructions:
Preheat the oven to 350F and line a tray with parchment paper.
Line the parchment-lined baking tray with graham cracker halves and top with marshmallows.
Bake for 5 minutes, or until marshmallows have started to brown.
Remove from oven and top with chocolate.
Place tray back in oven and broil for 20-30 seconds, or until chocolate starts to melt.
Remove from oven and top each s'more with another graham cracker half. Enjoy while warm!