Posted by Theo Chocolate on Aug 4th 2021
Exploring the Emerald City with Theo Chocolate
While we may be the only Seattle spot you can smell blocks before you see us, we're definitely not the only one worth visiting. Check out some of our favorite places to make an entire day of your trip to Seattle .
"When my family and friends are in town, I love for them to run away with the circus…even if it's just for an hour. I always take them to a flying trapeze class at Emerald City Trapeze Arts where they can experience the thrills of being a circus artist 30 feet in the air."
- Kassie K, Education Coordinator
Emerald City Trapeze Arts, located in Seattle, is the Pacific Northwest's premiere destination for Flying Trapeze, Aerial Arts, and Circus classes. No experience is required for their introductory Flying Trapeze and Aerial classes.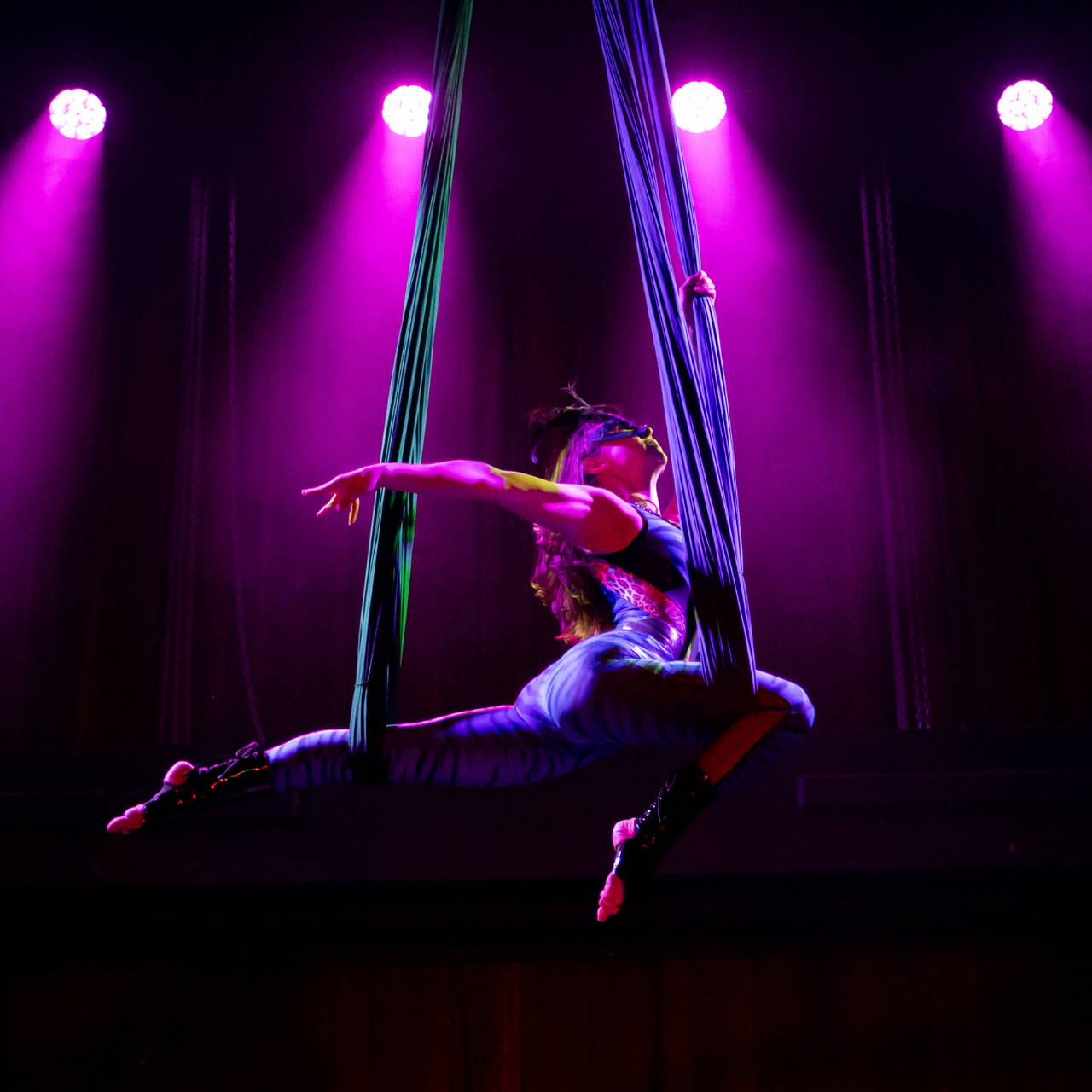 Photo Credit: Marcia Davis
2. Bite into an award-winning burger
"My favorite restaurant in Seattle is 8oz Burger & Co. in Capitol Hill. They're a locally owned restaurant, which is fantastic since I love to support local businesses. If I'm celebrating with friends, have family in town from CA, or just craving a delicious burger, 8oz Burger & Co. is where it's at for me. My favorite item on the menu is, "The Union." The burger patty has an espresso rub that is out of this world, and it's topped with arugula, shallots, candied bacon, gorgonzola and has a peppercorn aioli. This is a flavor explosion that all pairs well and compliments each other. I recommend it to everyone confidently. The atmosphere is also really nice to be in, plus it's in walking distance to a lot of fun things to do in Seattle."
– Andrew G, Class Host
Opened in 2011 by Chef Kevin Chung, 8oz Burger & Co has become a local favorite for burger lovers' in the Seattle area. Located in Capitol Hill and Ballard, this foodie destination redefines the hamburger one bite at a time.
3. A perfect day in Georgetown
"Although I love Fremont, the neighborhood that our Chocolate Factory is located in, my favorite Seattle neighborhood is Georgetown! I love looking around at the Trailer Park Mall for unique gifts and vintage clothing. Next, I like to stop by Georgetown Records and Fantagraphics Bookstore & Gallery. I've usually worked up an appetite after pursuing records and graphic novels, so lunch or dinner at Ciudad is a must. They have delicious flatbread sandwiches and have great vegan options too. And if I have a friend visiting then I like finish the day by taking them to Oxbow Park for the ultimate Instagram moment in front of the giant cowboy hat and boots."
– Carly H, Associate Marketing Manager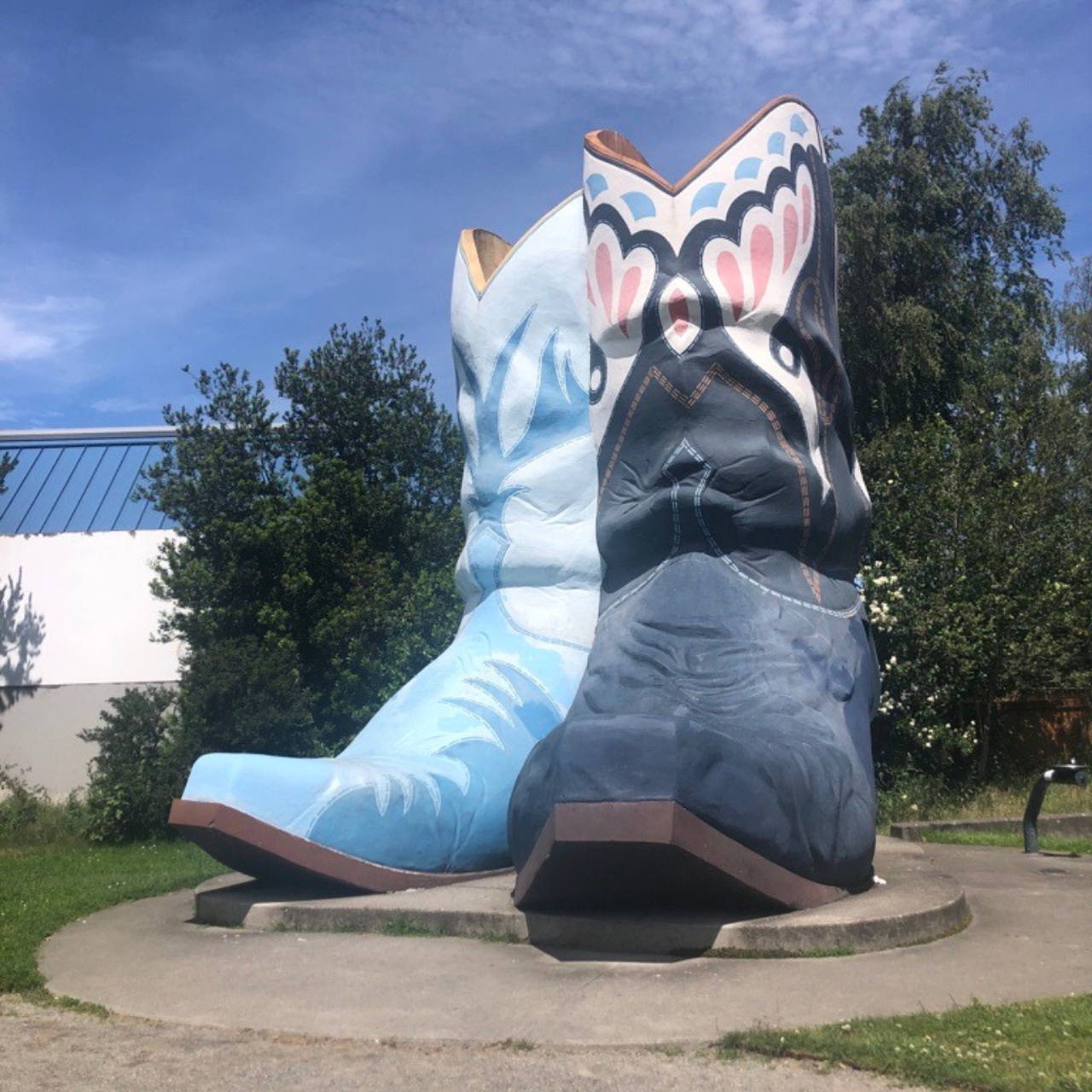 4. Tour a chocolate factory
"We are so excited to finally be able to bring people safely back into the factory! This experience is a Seattle staple for locals and for people traveling to the city. Before we had to shut down in-person experiences, we'd have anywhere from 30,000 to 50,000 people visit us in a year. We just reopened this month, so you can be one of the first to step into our factory."
– Aaron L, Chocolate Education & Outreach Manager
Visit our Theo Chocolate Factory, the ultimate destination for chocolate lovers! From cocoa farm to chocolate bar, you will taste your way through the incredible chocolate-making journey during this hour-long interactive experience. After the Factory Experience (or if you're short on time!) stop by our Flagship Store and indulge in one-of-a-kind creations, classic chocolate bars and handmade treats that you can only find here.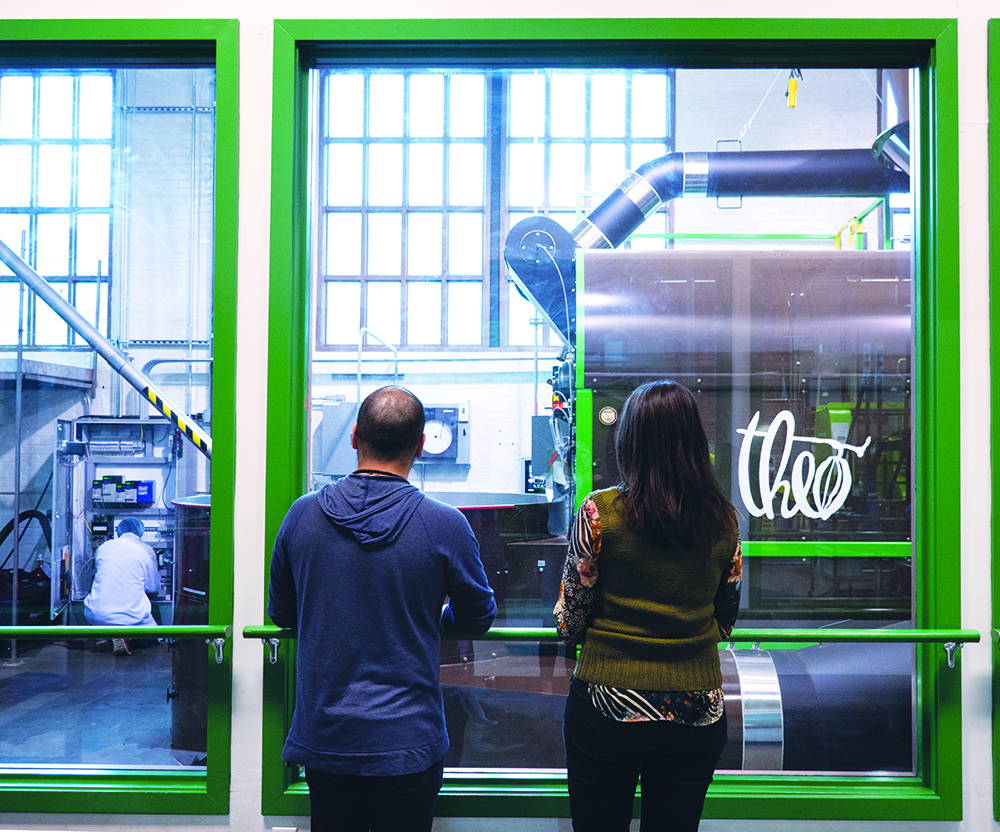 "When I have friends and family visiting here in Seattle, the first place I take them to is a local brewery, such as Reuben's Brews or Stoup Brewing. Seattle is so well known for local beer and ciders. I also love visiting Seattle Breweries that use our chocolate or cocoa nibs in their brews. Old Stove Brewing makes a delicious Stout using our cocoa nibs, vanilla beans and toasted coconut. And Fremont Brewing and Georgetown Brewing often make seasonal beers using our chocolate too."
- Destiny D, Class Host