Visit our Fremont Flagship Store to shop (and sample!) the widest variety of chocolate creations, from your favorite bar to in-store exclusive treats made in our Confection Kitchen.
Theo Factory & Flagship Store
LOCATION
3400 Phinney Ave N
Seattle, WA 98103
HOURS
Monday - Sunday: 10am - 6pm
Hours may occasionally vary due to special events & classes.
November 17th, 9am - While Supplies last.
Shop the (still delicious) chocolate bars that just don't make it through the factory in one piece for $10/pound, plus celebrate the start of the holiday season with us!
The retail store occasionally opens late or closes early for events, classes & holidays:
November 16th& 23rd: opening at 11:30am
November 27th: closing at 3pm
November 28th: closed for Thanksgiving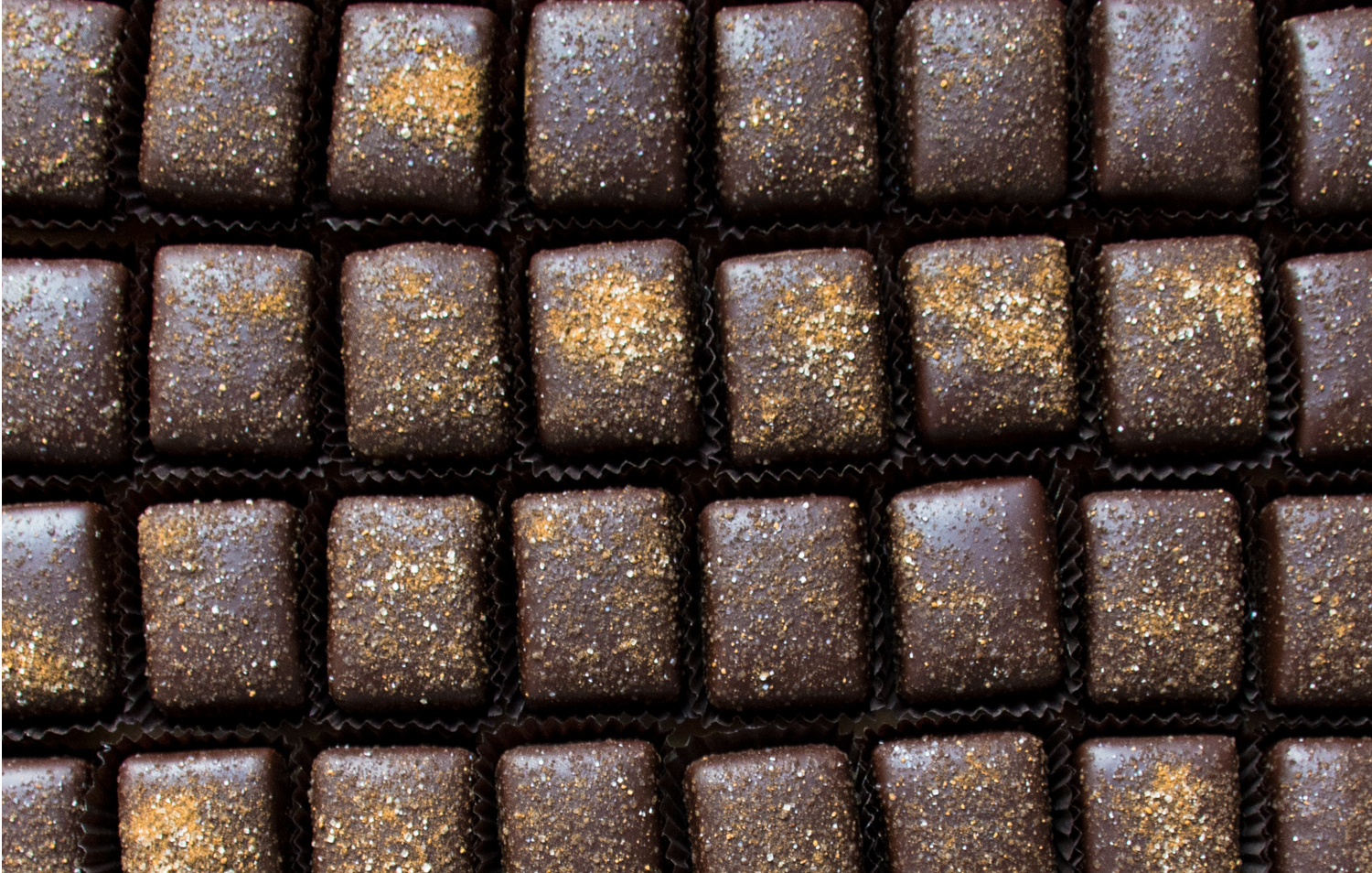 From limited edition confections to every day creations like our Buddy Bar or Lunar Pie, you'll always discover a Theo treat you can't find anywhere else.
Stop by now to experience our Autumn Confections, including:
Fig Fennel Ganache

Pear Balsamic Confection

Walla Walla Sweet Onion Caramel

Apple Cider Caramel
Ready to take your chocolate experience to the next level? We offer chocolate classes at our Factory & Flagship store, taught by our in-house chocolate experts.
Learn to pair your favorite chocolates with the perfect tea or coffee, or expand your chocolate-making skills with a ganache-making class.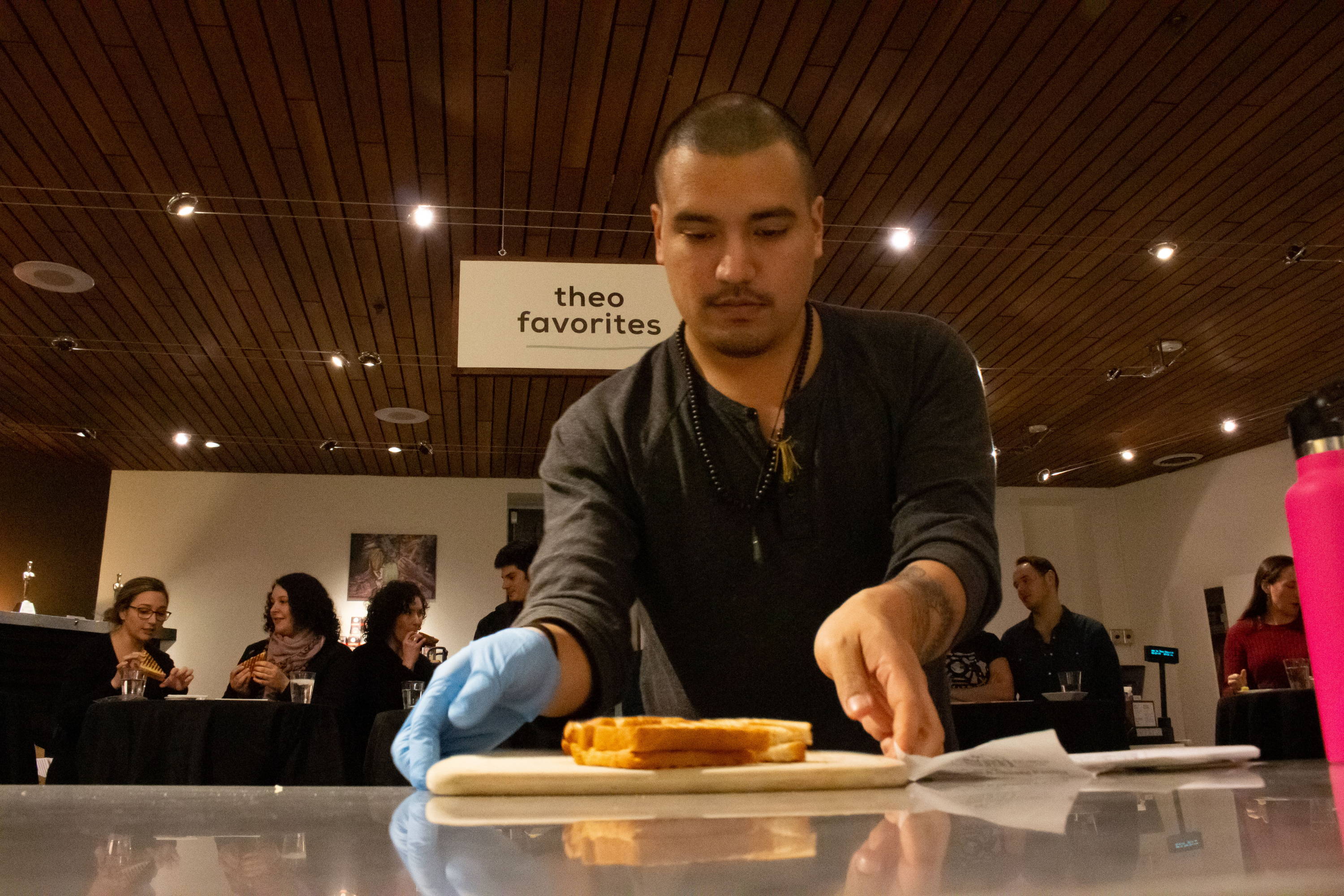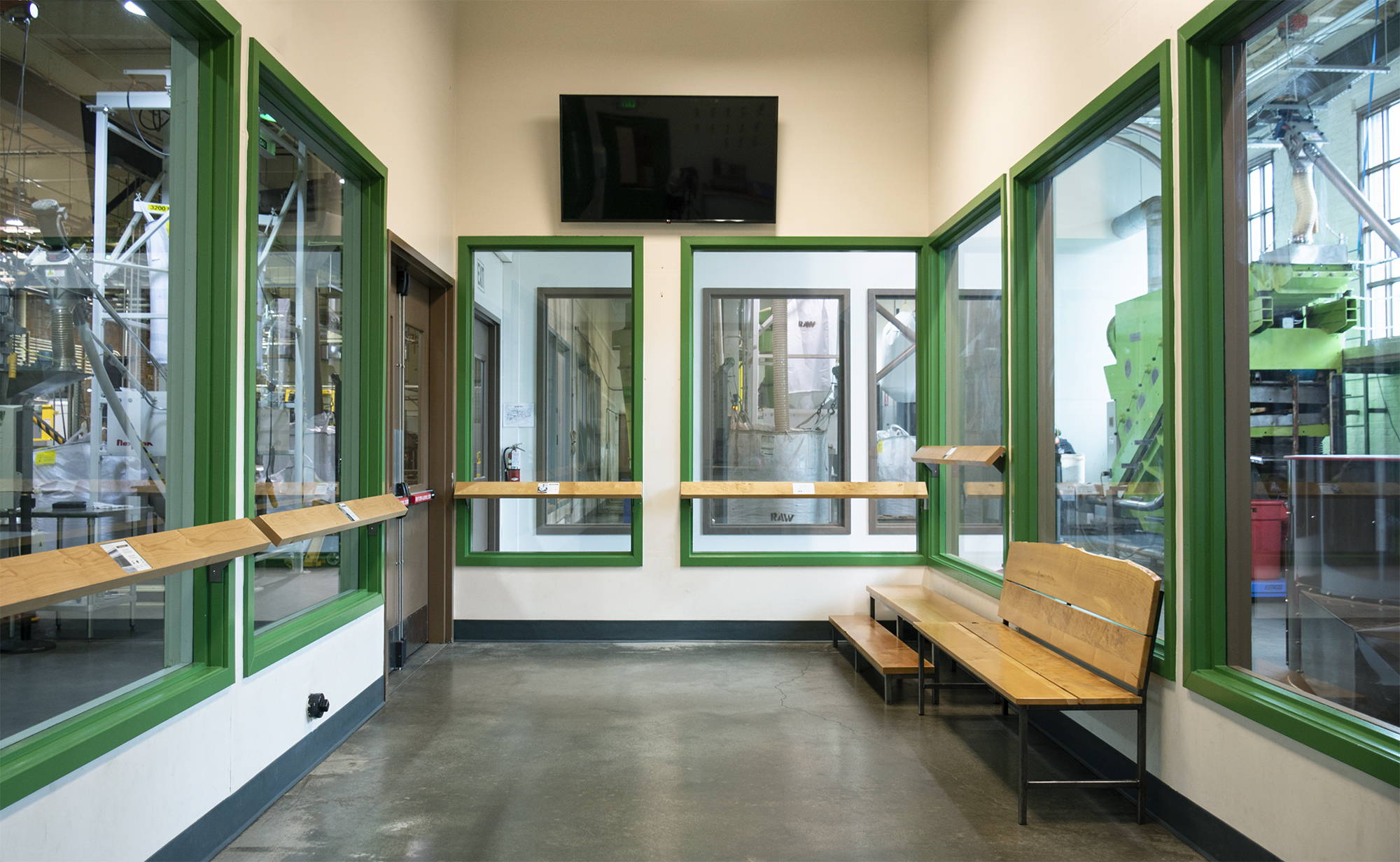 Taste your way through the cocoa farm to chocolate bar journey with an interactive experience at our Fremont chocolate factory.
Open daily.