Creepy-Crawly Dirt Pudding Cups
Posted by Theo Chocolate on Sep 8th 2023
We took our famous Chocolate Pots de Crème recipe from our cookbook and dressed it up just in time for Halloween.
These decadent chocolate pudding cups are decorated with dark chocolate shavings and gummy worms to make a creepy-crawly treat that the whole family will enjoy making and eating.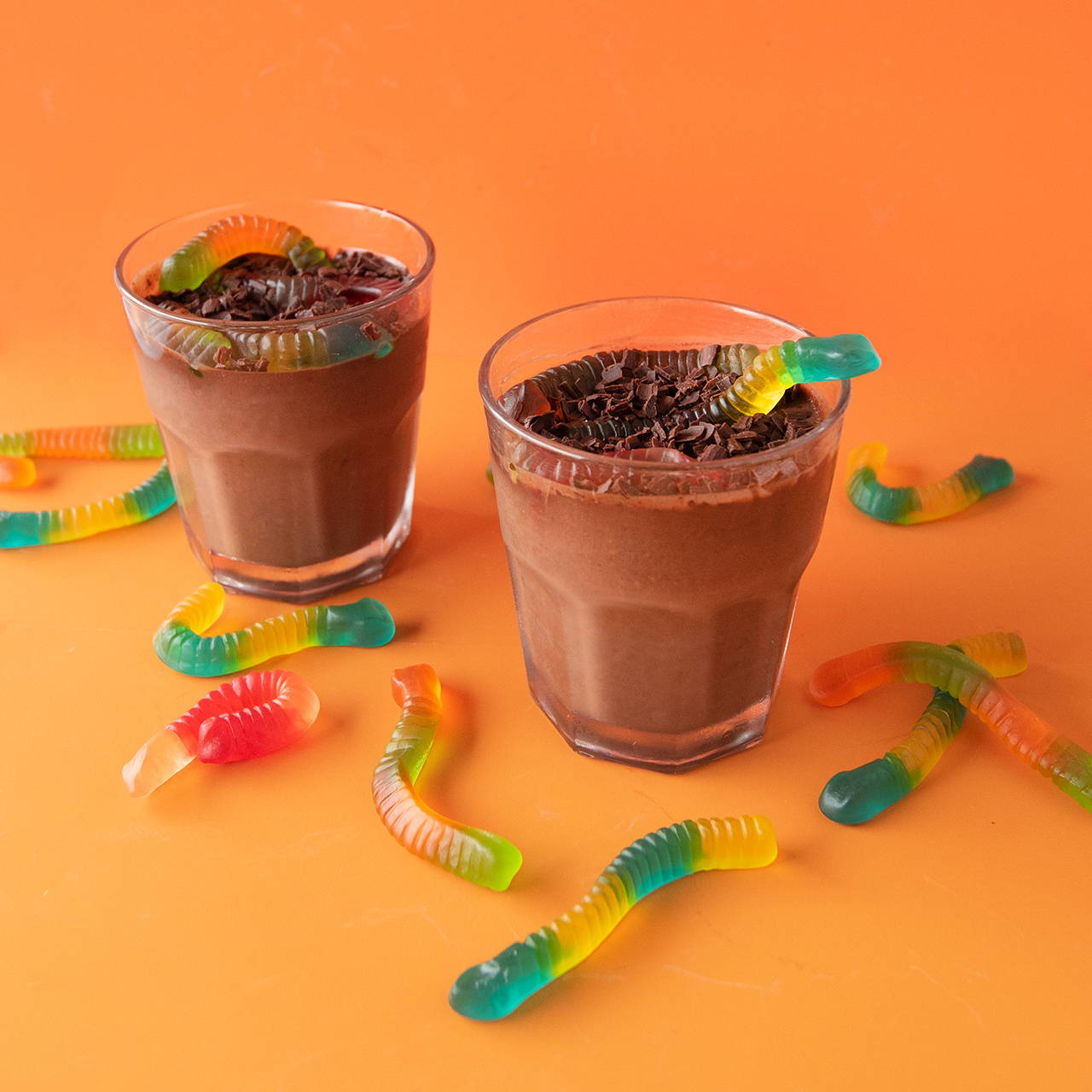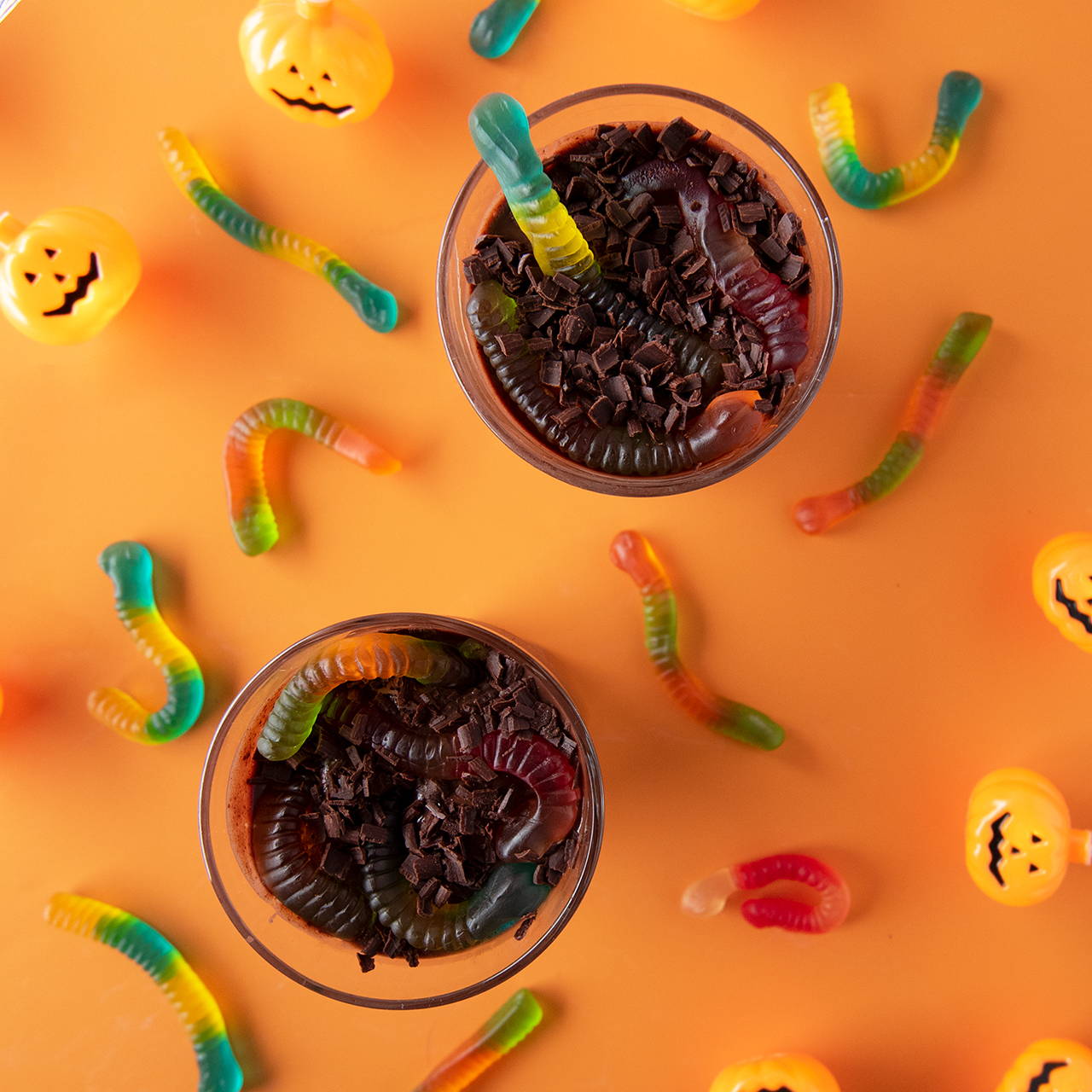 Instructions:
Place the 7 ounces of Theo Pure 70% Dark Chocolate in a heatproof bowl. Put a strainer over it and set aside.
In a medium saucepan, heat the cream and milk over medium heat. Meanwhile, in a small bowl, whisk the egg yolks and sugar together until creamy and pale yellow.
When the milk is steaming, add ½ cup to the yolks and sugar mixture and whisk until well blended. Pour the yolk mixture into the saucepan with the remaining milk, whisking constantly. Reduce the heat to medium low, and cook, stirring constantly but gently with a heatproof rubber spatula or wooden spoon, until the foam subsides and the custard thickens enough to coat the spoon. This will take a couple minutes. Strain the custard over the chocolate and let it sit for 2 minutes to melt the chocolate.
Whisk the mixture until smooth, then divide it evenly among 6 small glass cups. Cover the puddings with plastic wrap and refrigerate until set, at least a couple of hours.
Insert a few gummy worms in each pudding cup and then evenly sprinkle on the last 2 ounces of Theo Pure 70% Dark Chocolate.
For best flavor and texture, let the puddings sit at room temperature for 10 minutes before serving.