Posted by Theo Chocolate on Oct 2nd 2020
An autumn treat with a Halloween twist: caramel popcorn with a dark chocolate drizzle and sprinkles.
Cozy weather calls for sweet and buttery treats. And since Halloween is looking a little different this year, we wanted to bring you a homemade treat that the kids will love.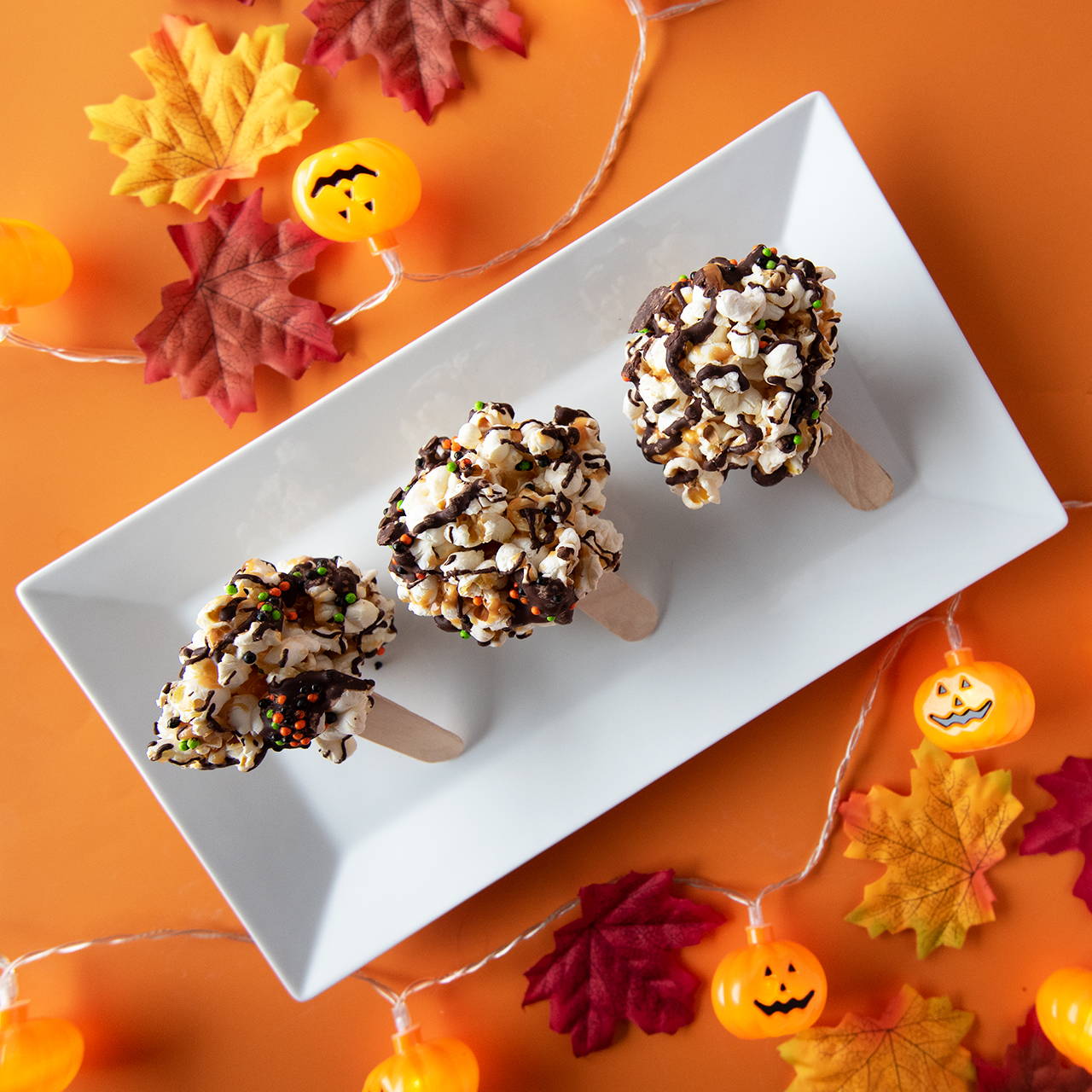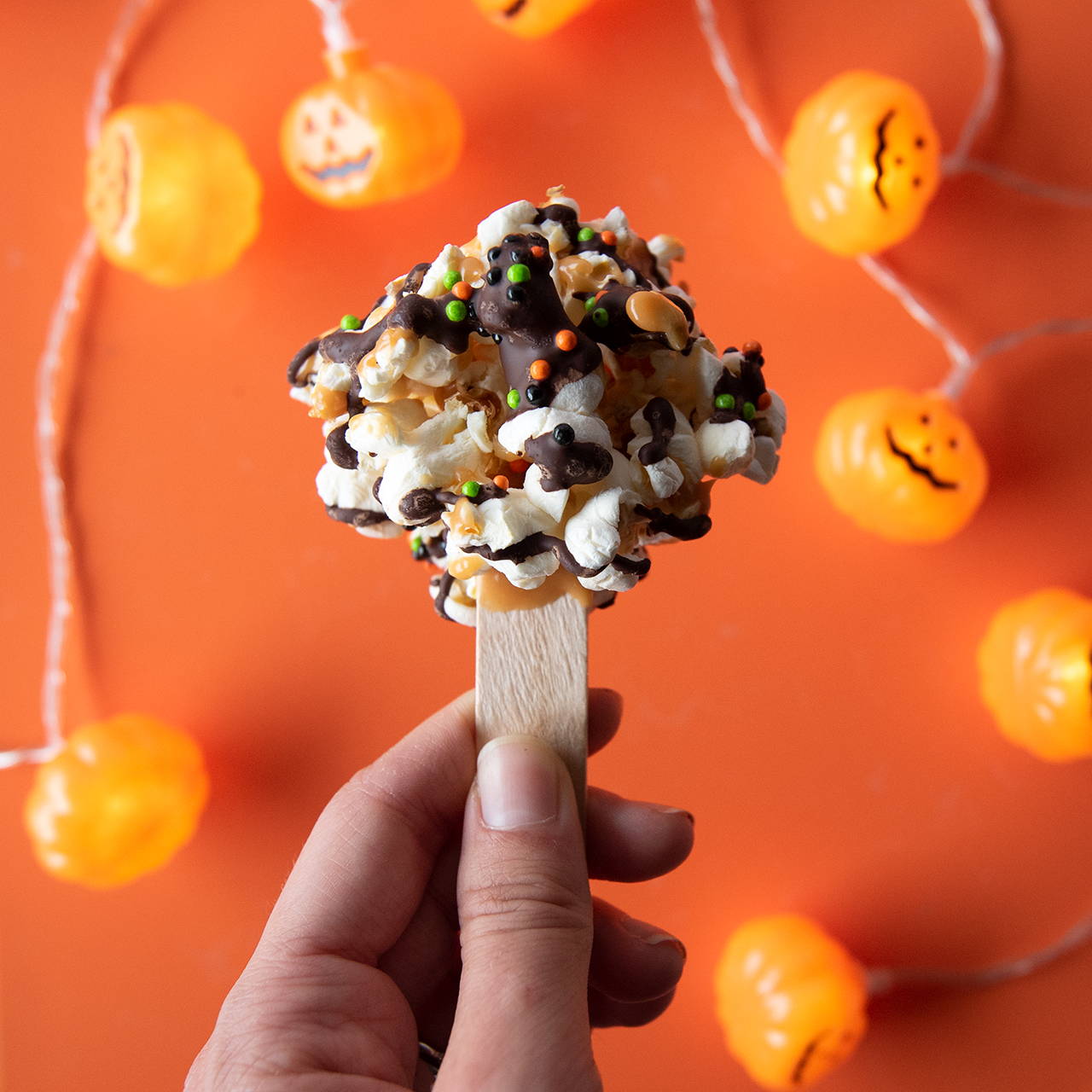 Ingredients:
1

cup

popcorn kernels

or 1 microwave popcorn bag

1

 

(14 oz.) package Caramel Candies, unwrapped

4

 

tablespoons

 

butter

, softened

10

 

popsicle sticks

6

ounces of Theo 70% Dark Chocolate, chopped

S

prinkles
Instructions:
Pop the popcorn and set aside in a large bowl (we prefer stovetop-made popcorn but microwave popcorn will work, too).
Put the caramel candies and butter in a medium-sized saucepan; cook over medium-low heat and stir until smooth. This will take several minutes. Then remove from heat and pour over popcorn, mixing quickly until well coated. Let stand for a couple of minutes to cool.
Grease your hands with butter and shape the popcorn into a ball about the size of your fist. Depending on the sizes of your popcorn balls, you should be able to make 6 balls. Stick a popsicle stick in each popcorn ball. If the stick doesn't stay in, then coat the top with a little caramel and try again.
Melt your chocolate chunks by using the double broiler method (learn how with our YouTube video on the double broiler method).
Using a spoon, drizzle chocolate all over one popcorn ball and then quickly add sprinkles. Repeat until all the popcorn balls are decorated. Set aside for 10 minutes to dry. Enjoy!