Oatmeal Chocolate Chunk Cookie Bars
Posted by The Mindful Hapa on Jun 17th 2022
A classic cookie, reimagined.
Casey from The Mindful Hapa has created a new treat that's packed with flavor and perfect for summer. Gluten-free, and great for sharing, these Oatmeal Chocolate Chunk Cookie Bars are enhanced by flavor notes of roasted nuts and caramel in our creamy Pure Milk 45% Chocolate bar.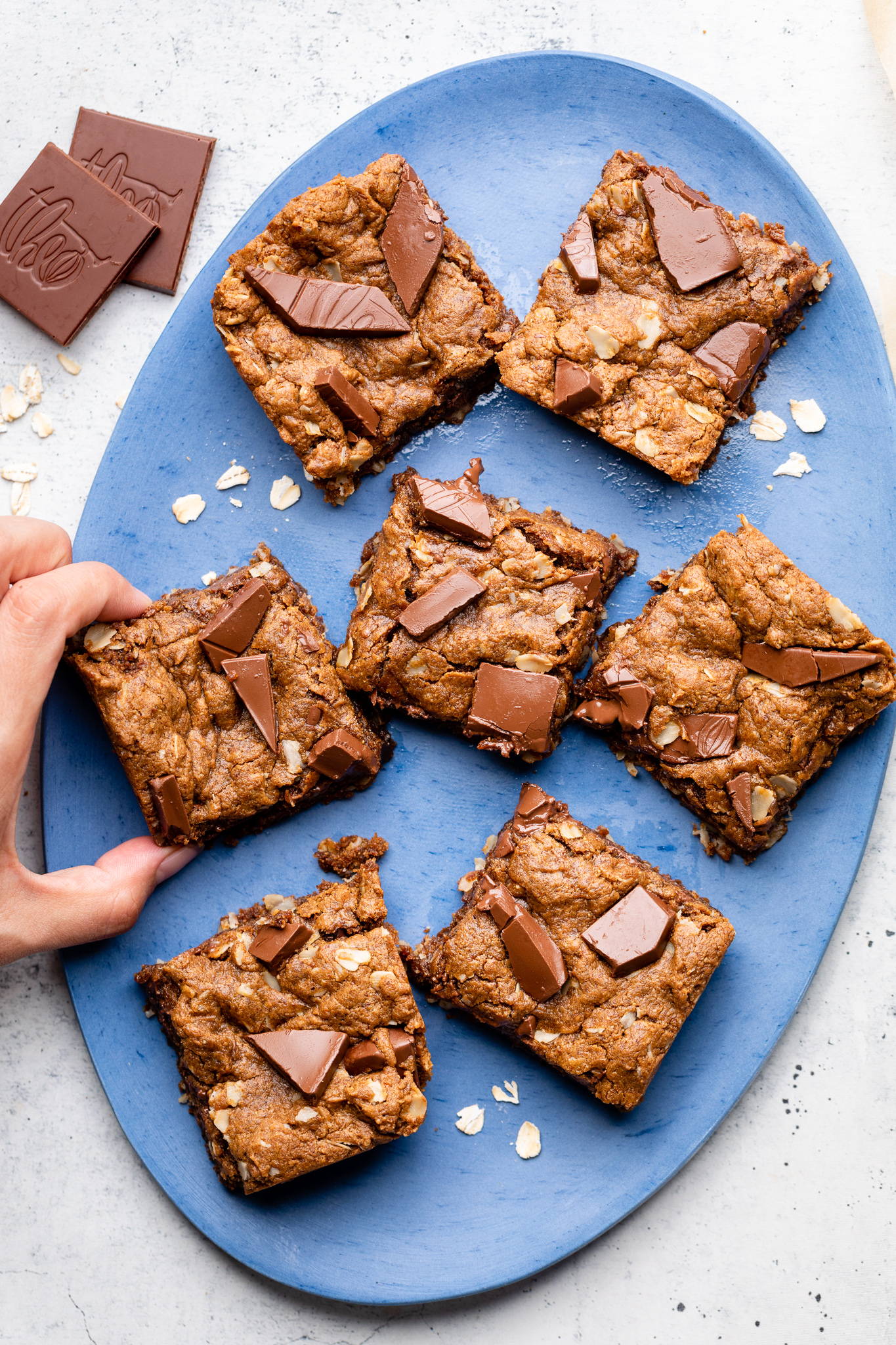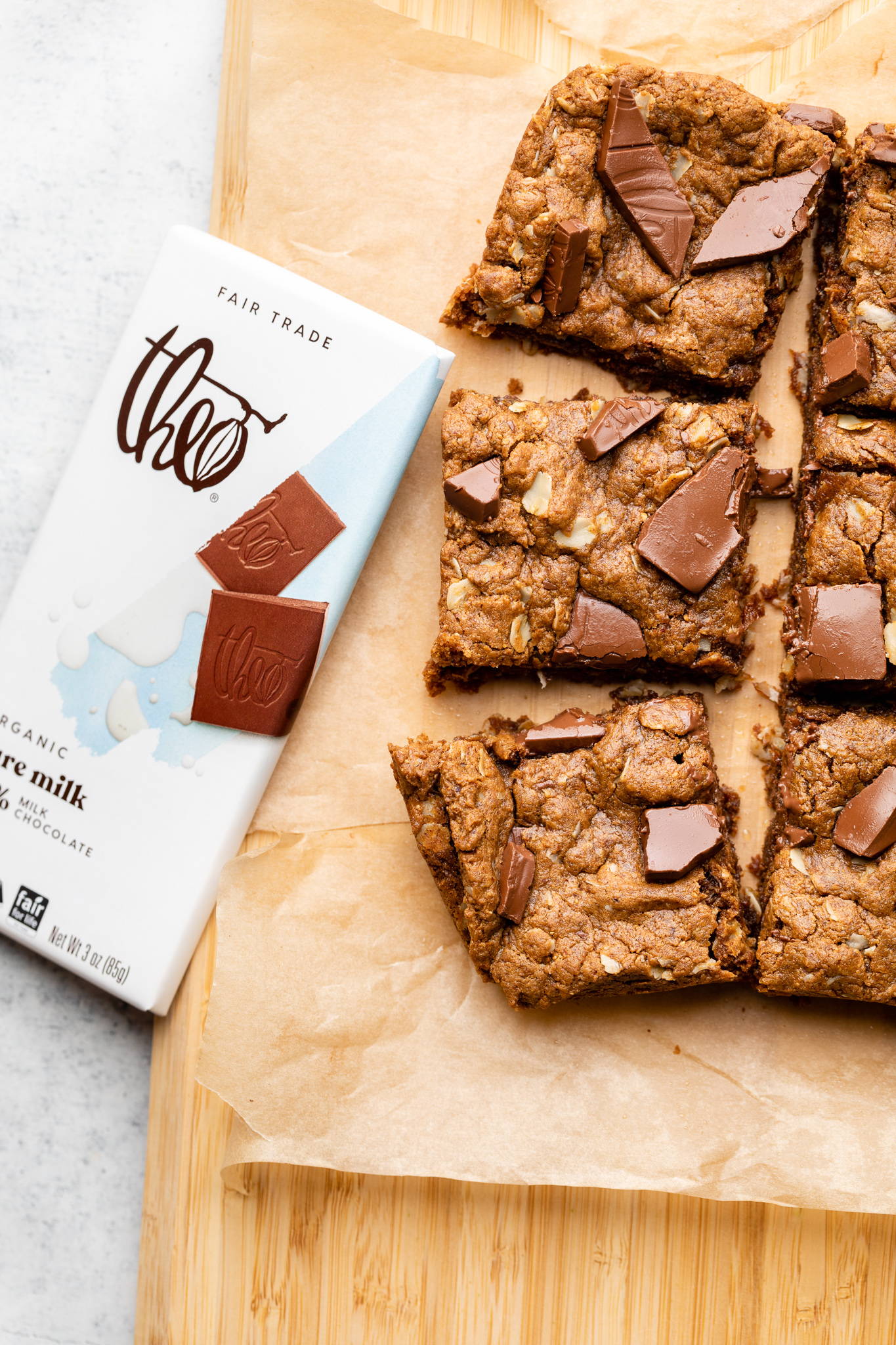 "Just 8 ingredients for these gluten free Oatmeal Chocolate Chunk Cookie Bars that are fudgy, ooey-gooey perfection and made with my favorite milk chocolate from Theo Chocolate. I love that theirs has a higher cocoa percentage (45%) than conventional milk chocolate (10-20%) which means more chocolate flavor, but still all the creamy deliciousness you're used to in milk chocolate."
– Casey
1¼ cup natural almond butter
1 cup coconut sugar
2 eggs
1 tsp vanilla extract
¾ cup rolled oats
1 tsp baking soda
¼ tsp salt
1 Theo Pure Milk 45% Chocolate bar, rough chopped (divided)
1. Line an 8x8 pan with parchment paper and preheat the oven to 350F.
2. In a large mixing bowl, whisk together almond butter, coconut sugar, eggs, and vanilla extract. Stir together until smooth.
3. Add in rolled oats, baking soda, and salt. Stir together with a wooden spoon until evently combined. Add in 1/2 of the chopped chocolate bar and stir again.
4. Add cookie dough to the parchment-lined 8x8 pan and spread in an even layer with a spatula. Top with remaining half of chopped chocolate.
5. Move to the oven and bake at 350F for 18-22 minutes or until golden brown on top and edges have started to pull away from sides. You want to make sure not to overbake these for a gooey texture!
6. Let cool for at least 1 hour before cutting into 9 slices. Enjoy!