Double Chocolate Tahini Brownies
Posted by The Mindful Hapa on Dec 6th 2022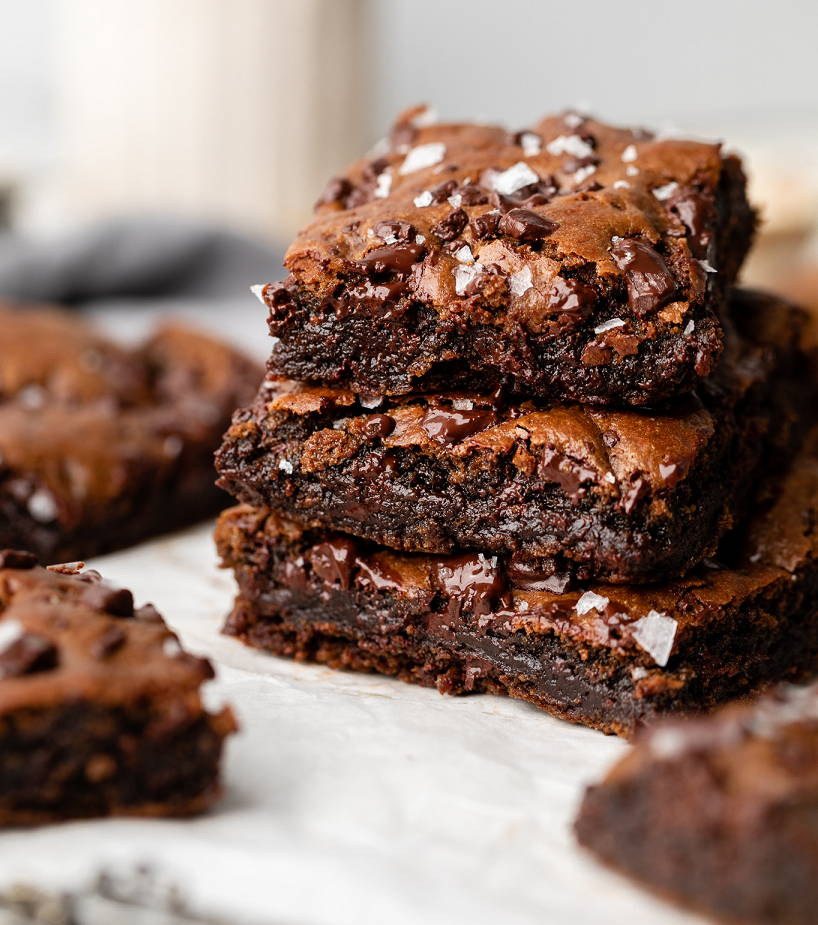 "The cocoa powder adds a rich, deep chocolate flavor to these brownies, and their 70% Dark Chocolate is now conveniently chopped, making it super easy to add to these brownies - and any other baked recipes!"
– Casey, The Mindful Hapa
1. Preheat the oven to 350F and line an 8"x8" pan with parchment paper.
2. In a large mixing bowl, whisk together tahini, coconut sugar, eggs, and vanilla extract until smooth.
3. Stir in almond flour, unsweetened Theo Chocolate Cocoa Powder, baking soda, and salt until combined. Add Theo Chocolate Chopped Bittersweet Chocolate and stir again – batter will be thick.
4. Spread dough in an even layer in the parchment-lined 8"x8" pan using a spatula or your hands. Top with extra chopped chocolate.
5. Move to the oven and bake at 350F for 17-20 minutes (mine took 18) or until the top and edges are raised, slightly cracked, and pulling away from the sides. Make sure not to over bake so these will stay a fudgy consistency.
6. Let cool for 2 hours before cutting into 9 or 12 squares. Enjoy!