Coco-Nutty "Nice" Cream
Posted by Casey from The Mindful Hapa on Jul 18th 2021
Peanut Butter, Chocolate & Coconut 'Nice' Cream? That's some monkey business we can get behind!
What's 'Nice' Cream, you ask? It is a delicious and vegan banana-based ice cream. This coco-nutty recipe from The Mindful Hapa is perfect for 'nice' cream sandwiches to help you keep cool this summer.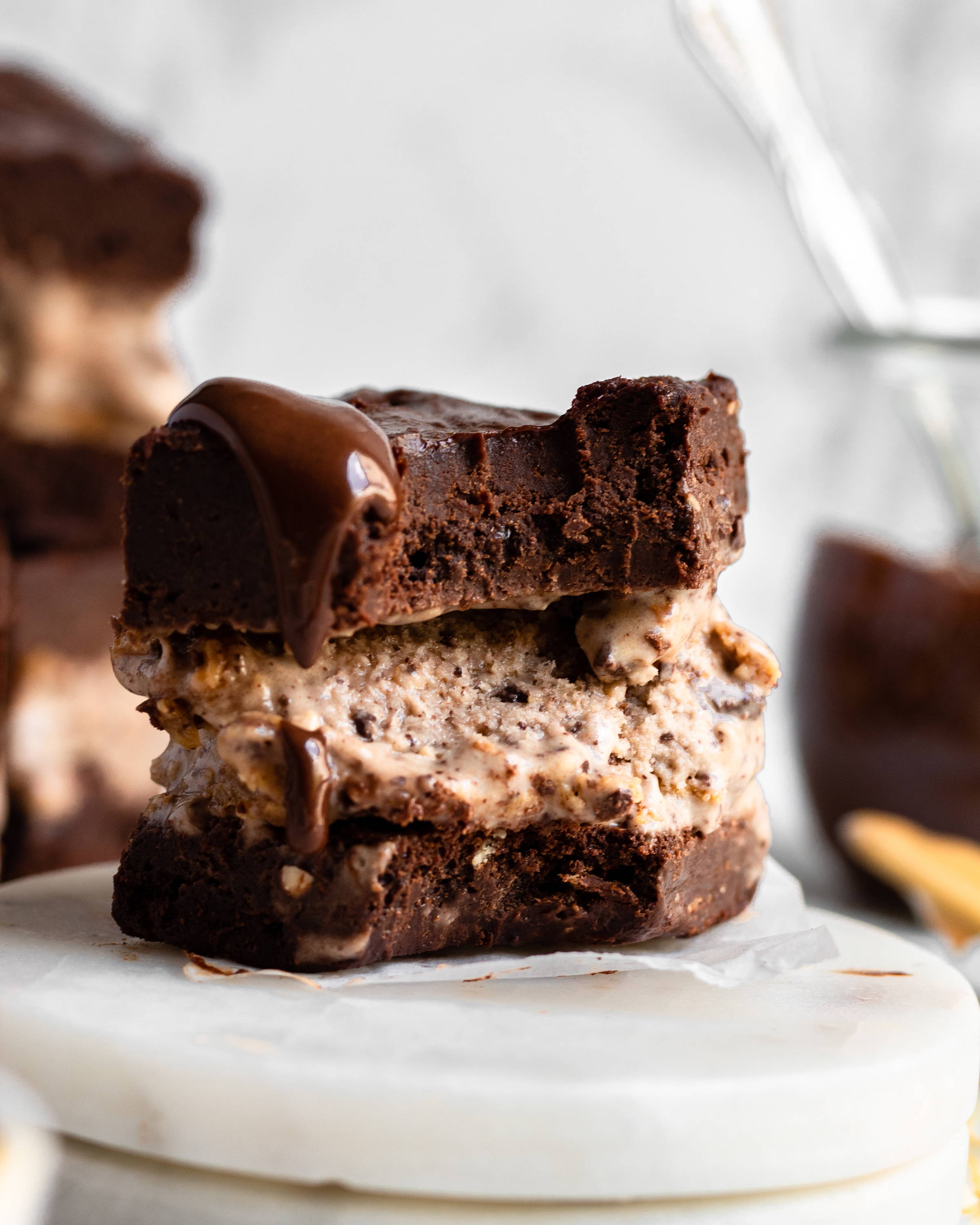 Ingredients:
2 large bananas, cut into slices and frozen
2 tbsp almond milk
1/4 cup natural peanut butter + additional 1/3 cup
1/3 cup toasted coconut flakes
1/2 bar, Coconut 70% Dark Chocolate bar, chopped
Instructions:
In a food processor or high-speed blender, add your frozen banana slices and almond milk.
Once no chunks of banana remain, add in the 1/4 cup of peanut butter, toasted coconut flakes, and half of a Coconut 70% Dark Chocolate bar, blended until fully combined.
Assemble sandwiches using your favorite brownies or cookies! Store in freezer in an airtight container and serve cold.