Chocolate Crostini with Raspberry Compote
Posted by Theo Chocolate on Sep 14th 2021
Crunchy French bread, melty chocolate & sweet raspberry compote? Chef's kiss!
We love savory crostini recipes but there is just something so surprising and fun about adding a sweet twist to this classic appetizer. Pair with a pre-dinner cocktail or enjoy as a quick afternoon pick-me-up snack.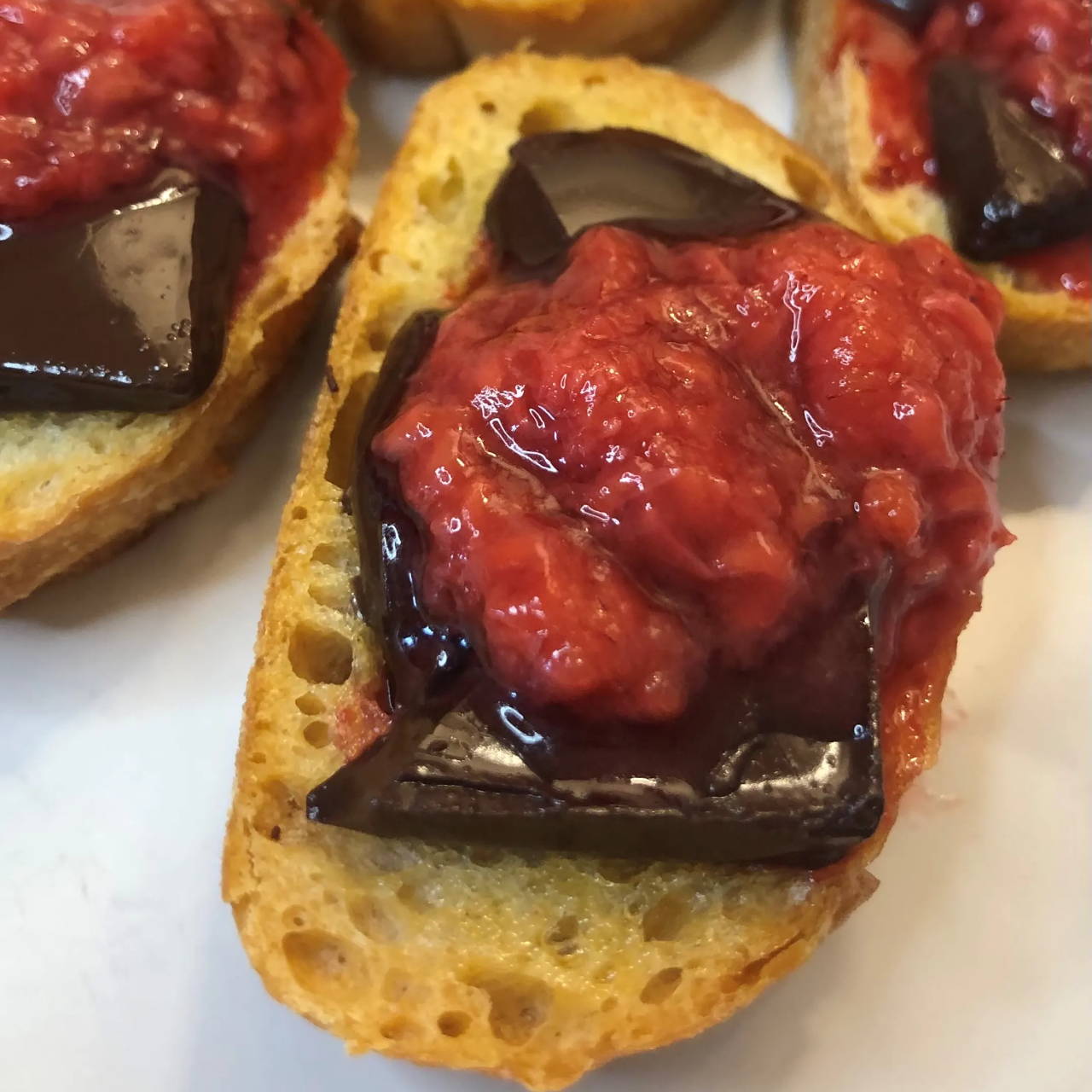 Raspberry Compote Ingredients:
2 cups raspberries
2 tbsp sugar
1 tbsp lemon juice
2 tbsp water
Chocolate Crostini Ingredients:
Instructions:
Preheat oven to 350 degrees.

While the oven heats up, start the raspberry compote.

In a small saucepan, add the raspberries, sugar, lemon juice and water and bring to a boil for about 5 mins, stirring often.

Place bread slices on a baking sheet and lightly brush with oil. Bake until golden, 10 to 12 minutes.

While the bread is toasting, r

educe the heat to low

for the raspberry compote

and then let the mixture simmer and thicken for 10 mins.

Remove

the bread

from oven;

set

chocolate

chunks

evenly over

each slice

and return to oven until chocolate is just melted, about 1

to 2

minute

s

.

Place tray back in oven and broil for 20-30 seconds, or until chocolate starts to melt.

Top each slice with a scoop of raspberry compote and then serve!