Chocolate Chunk Brownie Pie
Posted by Katy on Nov 23rd 2021
Brownie and pie? The best of both worlds!
We asked Katy R, Product Development Manager at Theo Chocolate, to step into the kitchen and create a dessert that would make any chocolate lover's mouth drop. Extremely decadent and fudgy, we think this Chocolate Brownie Pie is the perfect treat to bring to any celebration.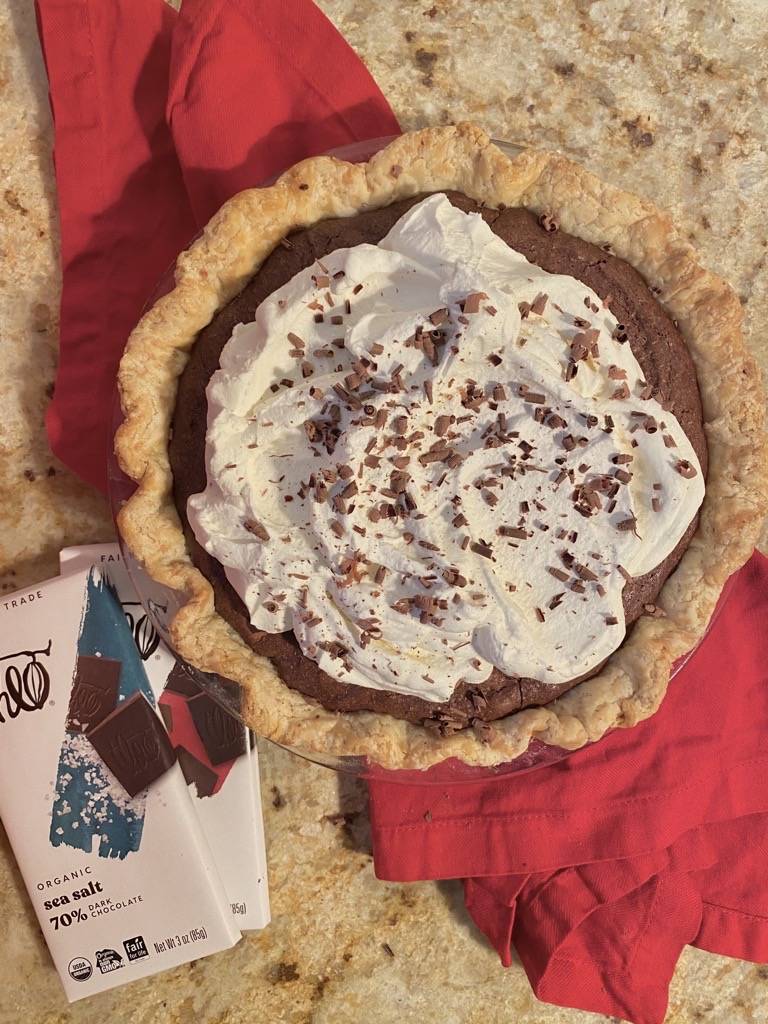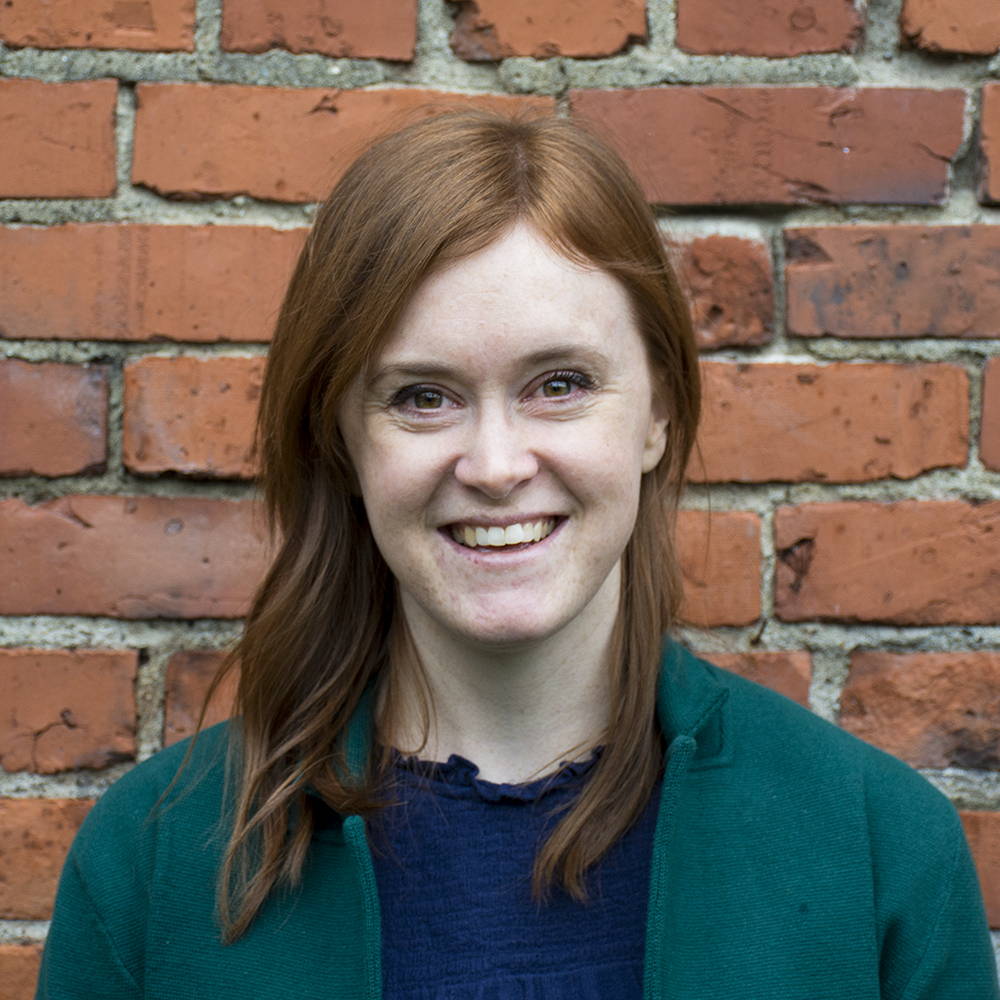 "Baking is my favorite form of creative expression. It allows me to experiment with different flavor combinations and ingredients, practice new techniques and learn about different cultures. And, in the end, I get to share and enjoy something delicious."
– Katy R.
Yield: 1 9-inch pie
Serves: 10-12 people
Preheat the oven to 375F.

Place the chopped 70% dark chocolate, sugars and butter in a medium bowl. Heat the mixture using a double boiler or the microwave, stirring occasionally, until the chocolate and butter have melted. Set aside to cool slightly.

Whisk the eggs in the mixture, one at a time. Fold in the flour, mixing until no streaks of flour remain. Gently fold in the chopped Sea Salt 70% dark chocolate.

Pour the batter into the prepared pie crust, smoothing the top with your spatula.

Bake for 30-35 minutes or until a toothpick inserted into the middle of the pie comes out with a few moist crumbs. Let cool completely before serving.
1 stick unsalted butter, cold

1 ¼ cup all-purpose flour

1 tbsp sugar

½ tsp salt

1/4 cup cold water
Cut butter into ~1/2" cubes and place in a small bowl. Store butter in the refrigerator while you prep the other ingredients.

In a medium bowl, mix together the flour, sugar and salt. Measure the water and place in the freezer while you start the dough.

Cut butter into flour mixture until butter pieces are roughly the size of peas.

Sprinkle water over the dough and mix with a fork until the dough holds together when squeezed in your hand. If the dough seems dry, add more water, 1 tbsp at a time, until the dough comes together.

Turn dough out onto a piece of plastic wrap and form into a disc. Wrap tightly and place in the fridge for at least 1 hour.

Place chilled dough on a lightly floured surface and roll until the dough is roughly 3" larger than your pie plate. Nestle the dough into the pie plate, trim to 1" beyond the rim of the plate and crimp as desired. Place in the freezer while you preheat the oven.

Preheat your oven to 375F.

Line your pie crust with parchment or aluminum foil and fill with pie weights (dried beans work perfectly as pie weights!). Bake for approximately 17 minutes, until the crust is just starting to turn golden. Remove the pie weights and parchment/aluminum foil, and bake an additional 10-15 minutes, until the crust is evenly golden. Remove from the oven and let cool. Proceed with Brownie Pie recipe.